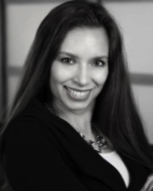 As recent as last month, mayor Bill de Blasio cited new mandates that will force building owners to make sharp reductions in greenhouse gas emissions. These new prospective mandates will be influencing sustainability benchmarks to manage fossil fuel caps, which will require aggressive applicable conservation measures towards an accelerated 2030 timeframe – with sharp penalties if mandates are not met. Commercial ownership will need to make improvements to boilers, heat distribution, hot water heaters, roofs and windows, requiring retrofits before or during their replacement cycles over the next 12 to 17 years.
Manhattan/New York City buildings burn 42% of GHG (greenhouse gas) emissions citywide, primarily due to fossil fuel consumption. The burning of these fuels contribute to pollution and medical conditions associated to asthma, bronchitis and premature senior and pediatric death. "Time is not on our side," conveyed, mayor de Blasio. "New York will continue to step up and make critical changes to help protect our city and prevent the worst effects of climate change.
The applicable mandated fossil fuel cap will be applied to all buildings over 25,000 s/f, and will encourage the replacement of fossil fuel equipment and efficiency upgrades to 14,500 poor performing buildings, which together produce 24% of the city's total Greenhouse Gas (GHG) emissions. This New York City initiative was noted it will reduce total citywide GHG emissions by 7% by 2035, and is considered the single largest step New York City has taken to reduce emissions. A measurement applicable to taking 900,000 cars off the road, and adding 17,000 green jobs performing building retrofits and upgrades. This plan will be enacted via legislation, backed by the administration and sponsored by council member Costa Constantinides.
So what does this mean for Long Island and the surrounding metropolitan area? As a point of consideration, I acknowledge that although commercial property owners are heavily weighed down with extensive operational costs due to taxes and high energy utilization. A mandate such as the mayor is imposing will not only surface the encouragement of property assessment reviews, but procure formal energy analysis and comprehensive energy maintenance repositioning measures. These analytical energy studies are conducted by a certified facility engineer and are critical in determining Energy Utilization Index's (EUI's) for each individual building. Such intelligence is a have to do – as it is not only a highly integrated and insightful property overview – but it facilitates the owner with the data necessary to understand, consider, approve and make a well informed decision on future ROI modeling toward efficiency related capital investments.
As a side, this legislation will proceed aggressively with annual penalties based on the s/f of a commercial building. For example, a 30,000 s/f property operating above sustainability benchmarks would accrue a $60,000 penalty every year beginning 2030, while a 1 million s/f building operating over set standards would likely be issued fines in the range of $2,000 per year. With of course extensive future considerations on "failures to comply" being met with permit holds on major renovations, mayor DeBlasio, disclosed at his initially reported September press conference.
With all that our society continues to bear witness from an environmental, sustainability and shift in conservation platforms, it is no surprise, more persuasive policies driving sustainability in the commercial sector are underway. These policies of course complement the current governor's administrative Reforming the Energy Vision (REV) which is governor Andrew Cuomo's comprehensive energy strategy for New York.
While the mandate is set to install targeted benchmarks, 2030 is 13 years away and offers building management and commercial ownership to administer sustainability due diligence necessary to qualify a comprehensive energy assessment. While additionally obtaining an energy analysis and modeling prognosis of the property to; curate and determine the best projected energy conservation measures that make sense, conform to sustainability, limit energy usage and reduce full scale facility costs. And take advantage of long-term investment returns, maintain compliant and socially responsibility to the environment as a corporate institution.
2030 is really not too far off - so a second consideration, I would advise to the local commercial real estate community to take the New York City legislation into account as a progressive movement towards environmental change and energy conservation measure implementation statewide. And as a professional host to the curation of clean energy for Long Island, Brooklyn and Queens, I will conclude we are all contributing municipalities within the State of New York, with the same level of responsibilities from both a social and economic standpoint -all of which correlate back to the reduction of GHG emissions-globally.
In closing, it is imperative for owners, workers, environmental groups and the government to jointly tackle this environmental challenge in order to build momentum towards limiting New York State' GHG emissions. This mandate will inevitably follow suit and affect Long Island, Brooklyn and the Queens without pardon or exclusion – alongside the city and state we pay homage to – New York.
As Andy Darrell, New York regional director of the Environmental Defense Fund said, "Reducing pollution from the buildings sector is essential to mitigating climate change, as buildings account for more than two-thirds of the city's greenhouse gas emissions. We look forward to working with the City and the private sector to lower pollution from buildings and create a cleaner, healthier energy future for New York City."
Nancy Colella is a principal at NY State Sustainable Corp., Oyster Bay, N.Y