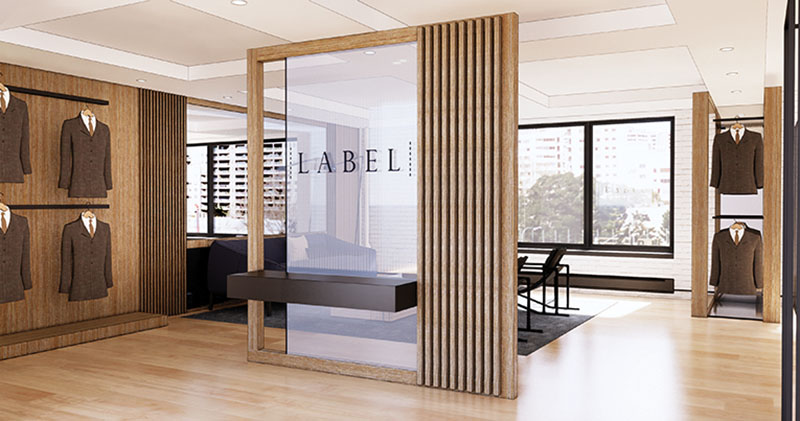 Manhattan, NY Mojo Stumer Associates (MSA) completed the design work for LABEL, a custom clothing company, at 6th Ave. The estimated cost for this project is $300,000.
MSA's Mark Stumer, AIA, principal, led the team with designer Joe Yacobellis, AIA, and interior designer Jessica Licalzi. MSA took them from a strictly online presence to a new showroom/sales space and corporate head office. MSA's design goal was not to create a typical store or showroom, but more of a club type lounge atmosphere, while still functioning as a corporate headquarters conveying a strong brand identity and carrying out daily business.
The design puts the public area up front and moves all office functions to the rear and out of public view. The salesrooms are visible from the lounge areas with glass walls that can be closed for privacy by a floating curtain. The glass-enclosed tailor's space becomes a glowing focal point and a look back at the traditional art form of hand tailoring. The wood detailing and creative design help create a true, traditional club-type lounge environment with a MSA modern twist.