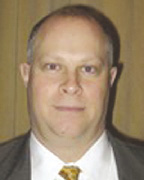 Vails Gate, NY According to Royal Properties, Inc., Taco Bell signed a 10-year lease for 2,500 s/f in Big V Town Centre at 374 Windsor Hwy. (Rte. 32).
"Taco Bell is a perfect addition to Big V's already strong tenant mix. With Taco Bell and newly signed Planet Fitness now on board, we look forward to bringing in more great retailers to this center," said Scott Meshil of Royal Properties, who was the sole broker.
Big V Town Centre is a 241,720 s/f prime shopping center located on the high-volume retail corridor of Rte. 32 in Orange County, NY. This center is near the 5-corners intersection and provides 1,045 parking spaces. Taco Bell will join a newly signed Planet Fitness and other retailers including ShopRite, AT&T, Goodwill, Mattress Firm, Burger King, Miracle Ear, and Mavis Discount Tire. Neighboring retailers include Price Chopper, Hannaford, Dollar Tree, Walgreens, Verizon, Starbucks, Pet Supplies Plus, Rite Aid, and AutoZone.