Rochester, NY Marcus & Millichap has completed the $2.854 million sale of a Chick-Fil-A at 2120 West Ridge Rd.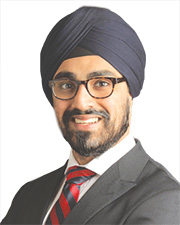 Preet Sabharwal, Michael Scali and Caroline Tierney of Marcus & Millichap's Manhattan office, secured the exclusive listing to market the property on behalf of the seller. The team also procured the buyer, a private 1031 investor based out of California.
"This transaction proves the growth and strength of the Rochester MSA," said Tierney. "A privately held company, such as Chick-Fil-A, known for it's strategic development and rock-solid credit would never enter a market that it did not see significant upside in."
"On a more macro-economic level, the transaction proves that retail is very much alive. The 'outdated' shopping mall model may be struggling, but the 'amazon-proof' retailers of the net lease world are the new necessity-based." said Sabharwal.
Officially opened in early 2018. This visible restaurant is adjacent to The Mall at Greece Ridge, at the intersection of West Ridge Rd. and Ridgecrest Rd., an intersection which sees more than 29,000 vehicles per day. This asset is near Interstate 390, a major north-south highway in New York which sees more than 68,000 vehicles per day.