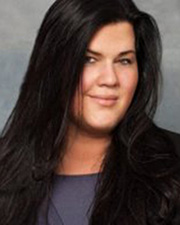 Valley Stream, NY Allison Luskoff, Esq. has joined Sutton Alliance, LLC's title division as executive vice president and chief underwriting counsel. As one of New York's foremost authorities on complex title issues and underwriting procedures, Luskoff is a welcome addition to Sutton's industry-leading client-centric team. She has earned her reputation as an exceptional underwriter by combining her practical approach with her vast legal knowledge to seamlessly insure difficult transactions.
COO Jeffrey Tanen, Esq., who, like Allison, previously worked at AmTrust Title, said, "Bringing Allison on board confirms Sutton's commitment to excellence and gives our clients access to a truly invaluable asset."
Sutton Alliance is a premier national provider of real estate transactional services for over 30 years. Our offerings range from commercial and residential title insurance to 1031 exchange facilitation, and also include a full suite of lender services. The Sutton Alliance family of companies includes Sutton Land Title Agency, Sutton 1031 Exchange Services and Kopel & Rosenberg LLP.
utton Land Title Agency is one of the country's few independent title insurance agents with coast to coast capabilities and provides title directly in 35 states.