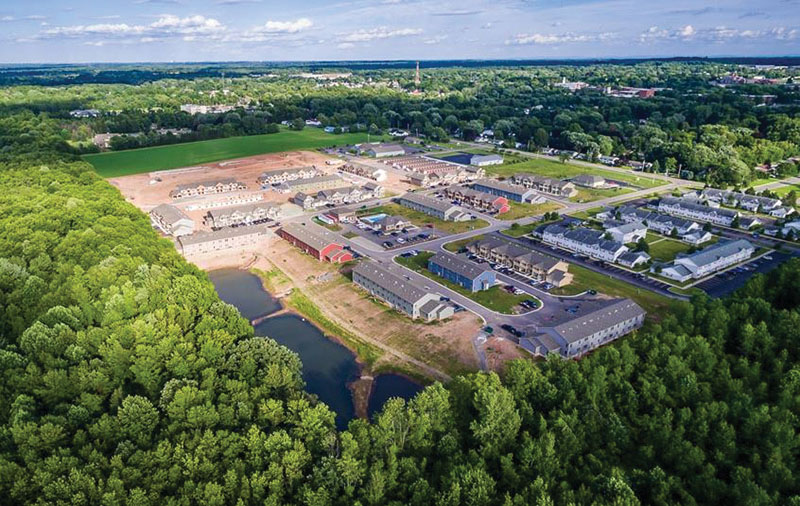 Brockport, NY Greystone has provided a $20.648 million Fannie Mae DUS loan to refinance Autumn Woods Community. The loan was originated by Brian Liske, head of eastern region small loan production at Greystone, with Traverse Fournier of Maine Street Capital LLC acting as a correspondent to the borrower, Carl Grasta of Outlook Development LLC.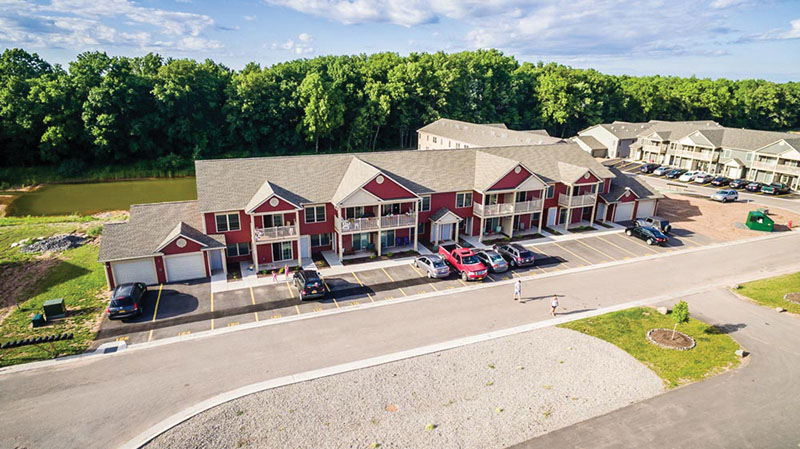 Maine Street Capital partnered with the construction lender, Genesee Regional Bank, to make this transition to permanent financing with Greystone a success. The Fannie Mae DUS loan carries a 10-year fixed rate and replaces the existing construction loan from Genesee Regional Bank.
Located on more than 25 acres, Autumn Woods is a newly-constructed garden-style multifamily property comprising 296 units. The two- and three-bedroom residences feature private patios or balconies, in-unit laundry, and many include attached garages. Residents also have access to amenities including a clubhouse, pool, and a fitness center. The property is close to SUNY Brockport and Strong West Hospital.
"Greystone's team was efficient and terrific to work with. They were creative and delivered what was promised at the end of the day," said Grasta. "Greystone was the natural partner to provide permanent financing on Autumn Woods."
"Given our long history with Traverse – who is a former colleague at Greystone – we worked seamlessly to provide Mr. Grasta with certainty of execution," said Liske. "We credit our success to maintaining and leveraging strong relationships with our industry partners and clients."