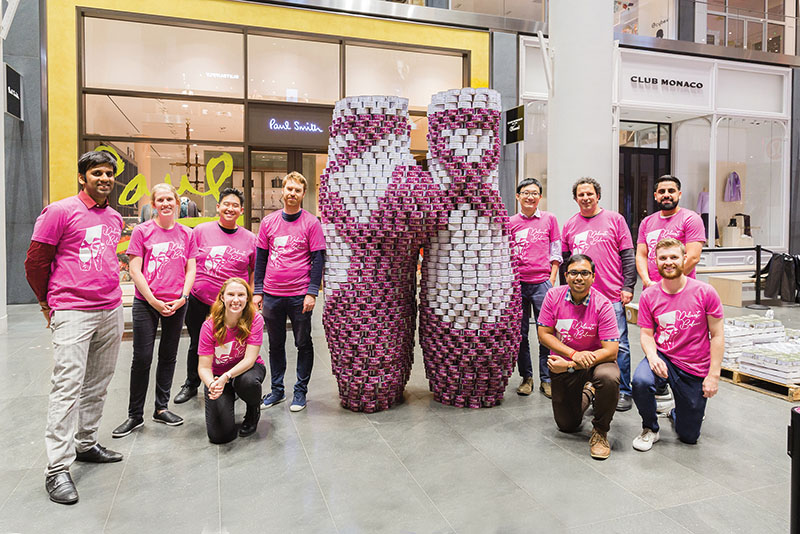 New York, NY According to LERA Consulting Structural Engineers (LERA), their entry for the 27th anniversary of Canstruction New York, titled "Delicate Balance," was named Best Original Design at the Canstruction Awards Gala on Monday, November 11th at Battery Gardens Restaurant. This is the top prize in the competition.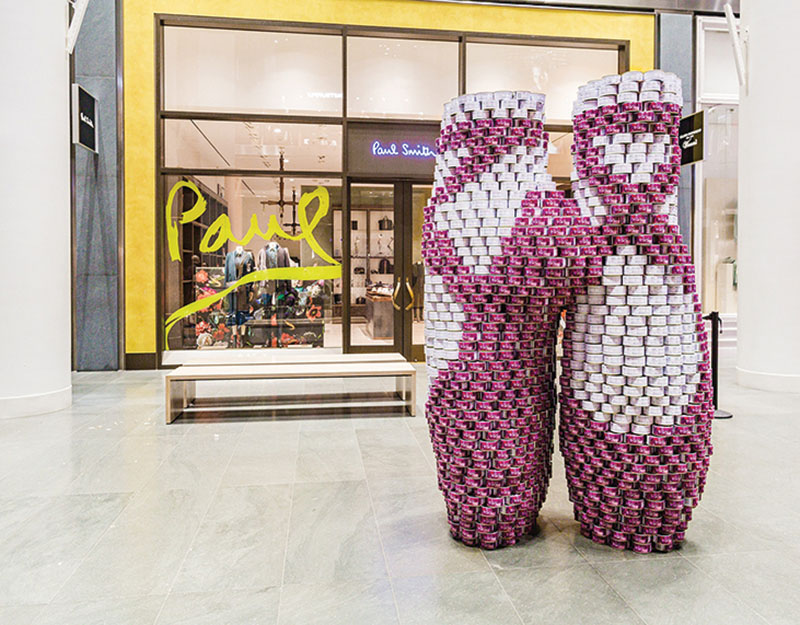 LERA's eight foot tall sculpture, created with 2,500 cans of food, depicts the feet of a ballerina in the classic sous-sous position, with the feet touching and ankles crossed. The pose symbolizes the need to come together in order to eradicate hunger. LERA's mission statement for the design was, "Hunger can knock anyone off balance. We believe that by working in sync like the feet of a ballerina, we can rebalance the blight of hunger by sharing our privilege with those in need."
The award was accepted by team co-captains Sarabjit Singh and Lindsey Judge, whose experience as ballerinas inspired the design.
Canstruction is an international charity competition where architects, engineers, contractors and students compete to design and build giant structures made entirely from unopened cans of food, which are then donated to local food banks. Since first entering the competition in 2002, LERA has won 14 awards and donated over 70,000 canned goods and food items to local charities, helping to feed over 12,000 New Yorkers in need.