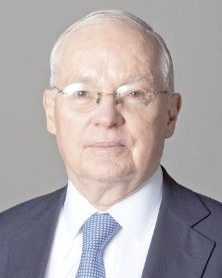 George Crawford, Green Partners
On a spreadsheet the numbers for a LED Retro-Fit work. With incentive funding, they even work better. But moving from the analytics of a LED upgrade on a spread sheet to the realities of implementing a successful project are more complex. A successful project requires in depth knowledge of recent advancements in LED product, current LED Energy Star designations as well as expertise in sourcing and navigating the complexities of utility funding opportunities. Additionally, accurately projecting the cash flow requirements for a project is a must.
From a cost perspective, both ConEd and PSEG currently offer funding programs for LED Retro-Fits that can substantially reduce the net project cost.  With utility funding, you can expect investment paybacks of less than two years, sometimes even less than one year, depending on the funding program and the energy savings.
As to cash flow analysis, accurate projections will eliminate any unanticipated cash requirements. Your initial spreadsheet analysis may indicate only a modest net investment after utility funding.  And while the net investment calculation may be accurate along with the projected reduction in energy costs, it is important to note that disbursements from utility funding programs for LED  projects are made only after the project has been completed and inspected.
Because of the "after completion" timing of funding disbursements and because LED products are far more expensive than traditional lighting, the up-front cash requirement for initiating a LED Retro-Fit can be very substantial. This up-front cash requirement can put the brakes on an otherwise viable project.
Fortunately there is a solution. Because of the significant energy savings, there are a number of financial institutions that now offer LED Project financing with loans starting as low as $15,000. The financing is structured so that the LED Project pays for itself with no out of pocket investment required. Michael Weisberg of M-CoreCredit.com says, "It just makes sense to let the LED Project pay for itself by matching the financing repayment to the savings. We like to see the financing result in a debt service equal to or less than the savings. Financing will alleviate upfront project costs and make it more attractive and easier to digest financially."
With the availability of financing, a LED Retro-Fit can become a reality for an even wider range of users. Reach out to an experienced source to get your LED project started.
George Crawford is the principal of Green Partners, New York, N.Y.

Thanks for Reading!
You've read 1 of your 3 guest articles
Register and get instant unlimited access to all of our articles online.

Sign up is quick, easy, & FREE.
Subscription Options
Tags: