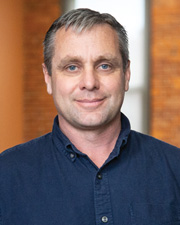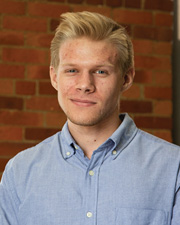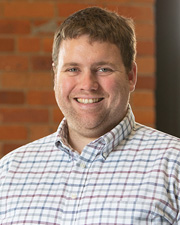 Rochester, NY According to HUNT Engineers and Architects (HUNT-EAS), Casey Kurz, P.E. joined the firm's High Falls Rochester office as the consulting firm's Site/Civil Department leader. A Civil Engineering degree-holder from Union College, Kurz is a registered professional engineer in six states.
According to HUNT's director of operations, Ben Gustafson, "Casey's experiences exemplify what we are seeking to offer clients as a full-service A&E firm. His traditional engineering education and project experience are bolstered by both a University of Rochester Simon School MBA and ten years of construction experience."
"Bringing Casey's varied perspectives to bear on a project challenge gives us yet another layer of depth. His proficiency with data analysis and statistics allows us to deliver projects with equal design expertise, rational cost-estimations, and heightened 'constructability,'" said Gustafson. "A leader in K-12 educational design, HUNT also has an expansive municipal and private development portfolio that aligns with Kurz's background, and he expressed excitement about their growing solar partnerships, asserting that "beginning with site selection, we offer solar clients surveying, siting, and electrical and mechanical engineering capacity".
In addition to Kurz, HUNT recently added both Jacob Brennessel and Dillon Taylor to their Rochester office. Brennessel is a Structural Engineer with a RIT Civil Engineering Bachelor of Science. His skillset includes environmental and water engineering experience and cutting-edge software knowledge. For his part, Dillon Taylor brings a diverse background in municipal engineering, construction, and computer science. He is acting as a HUNT intern as he pursues a mid-career Bachelor of Science at RIT.