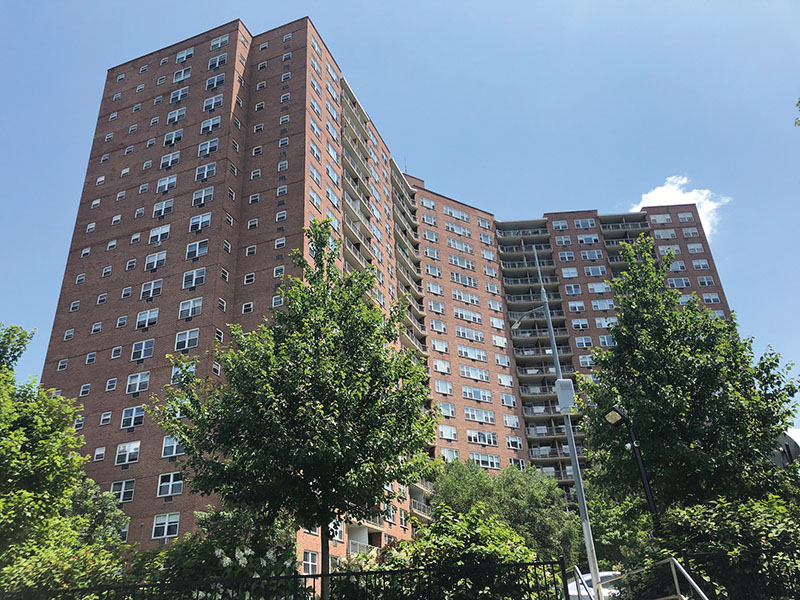 Bronx, NY Knighthead Funding LLC has provided an investor group with a $19.1 million senior loan to refinance a portfolio of 156 unsold co-op apartments in Riverdale.
The units, which were acquired by the sponsor in 2016, are within Skyview on Hudson, a three-building, co-op complex totaling 1,309 apartment homes located at 5700, 5800 and 5900 Arlington Ave.
Knighthead's 36-month financing will be used to take out the existing lender with a portion of the proceeds to be used to renovate vacant units and prepare them for sale.
"This was a really unique opportunity to finance excellent real estate with a sponsor with a 25-year track record in this space," said Henry Boeckmann, a Vice President at Knighthead. "It required a lot of due diligence, but our comfort level increased as we dug in and discovered that it's an exceptionally well-located project, decked with a ton of amenities; it's basically a little oasis located within a market that continues to experience strong fundamentals."
"This is another example of Knighthead's ability to structure loan transactions, where the underlying business plan and loan basis are quite compelling, yet, does not necessarily fit the lending parameters of traditional lending institutions," noted Jonathan Daniel, Knighthead Principal.