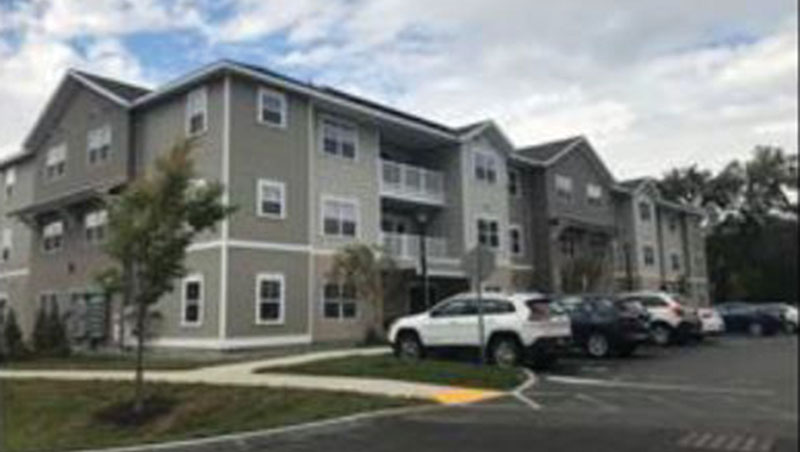 New Hartford, NY KeyBank Community Development Lending and Investment (CDLI) arranged $17.5 million for Boston-based Beacon Communities Development, LLC to redevelop a senior housing property. Beacon is a private real estate firm that develops, acquires, invests in and manages multifamily housing.
The second phase of the redevelopment of Meadows Senior Living, which was built in 1973, includes new construction of three, three-story energy efficient buildings with 102 units set aside for seniors age 55 and older:
Five units will be for tenants earning up to 30% of area median income (AMI);
46 units will be for tenants earning up to 50% of AMI;
31 units will be for tenants earning up to 60% of AMI; and
20 units will be for tenants earning up to 80% of AMI.
The 30% and 50% AMI units will be reserved for frail elderly and chronically homeless individuals and will receive funding for supportive services and rental subsidies provided under the Empire State Supportive Housing Initiative. All buildings will be fully accessible, with 30% of the units fully adapted to serve tenants with mobility impairment and six units equipped for tenants with a sensory impairment.
CDLI provided a $11.3 million letter of credit, which will enhance a bifurcated bond issuance from the NYS Housing Finance Agency. KeyBank also committed to provide $6.2 million in 4% Low-Income Housing Tax Credit (LIHTC) equity.
Additional sources of soft financing include:
NYS Supportive Housing Opportunity Program;
NYS Middle Income Housing Program; and
NYS Energy Resource & Development Authority.
Eric Steinberg of Key's CDLI team and Victoria O'Brien of Key Community Development Corporation structured the financing.
"Beacon Communities is proud to partner with NYS Homes and Community Renewal, KeyBank and Community Wellness Partners (CWP) to re-create this important senior citizen housing facility in Oneida County," said Duncan Barrett, president of Beacon Communities Development. "Sound, energy efficient, sustainable and resilient housing designed to meet the specific needs of our senior citizens is critical to the health and well-being of communities throughout New York."