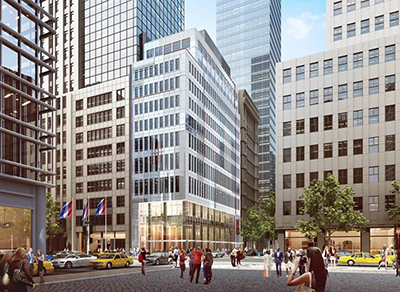 Manhattan, NY According to CBRE, Lululemon signed a 20,000 s/f lease at 592 Fifth Ave., a newly renovated, boutique building located on 48th St. and Fifth Ave. in Midtown. The athleisure retailer will double its flagship footprint on this coveted corner of Fifth Ave. when it relocates to the building from the Scribner Building across the street.
CBRE's Michael Kadosh and Lon Rubackin represented the Singapore-based United Overseas Bank in the lease negotiations. RKF's Jeremy Ezra represented Lululemon.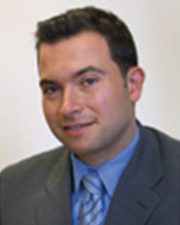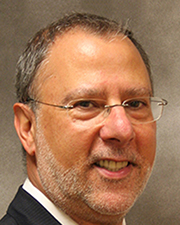 "The recent repositioning of 592 Fifth Ave. by the landlord, United Overseas Bank, coupled with the property's prominent visibility and global exposure in one of the most desirable markets in the world, made this space extremely attractive to retailers," said Kadosh of CBRE. "Lululemon's lease for a new, multi-level flagship store at 592 Fifth Ave. is a testament to how important of a role brick-and-mortar is to the overall success of retailers today. The high-end brand is also a perfect complement to the building and to the revamped retail space."
Constructed in 1911 as the Black, Starr & Frost Building, 592 Fifth Avenue is a 70,000-square-foot office property that is undergoing renovations by ownership. The capital improvement project includes the installation of a new building façade, greatly enhancing its visibility on this popular street. The office portion of the building currently has four vacant floors of approximately 8,000 rentable square feet each, allowing the rare opportunity for smaller users to have a full-floor presence.