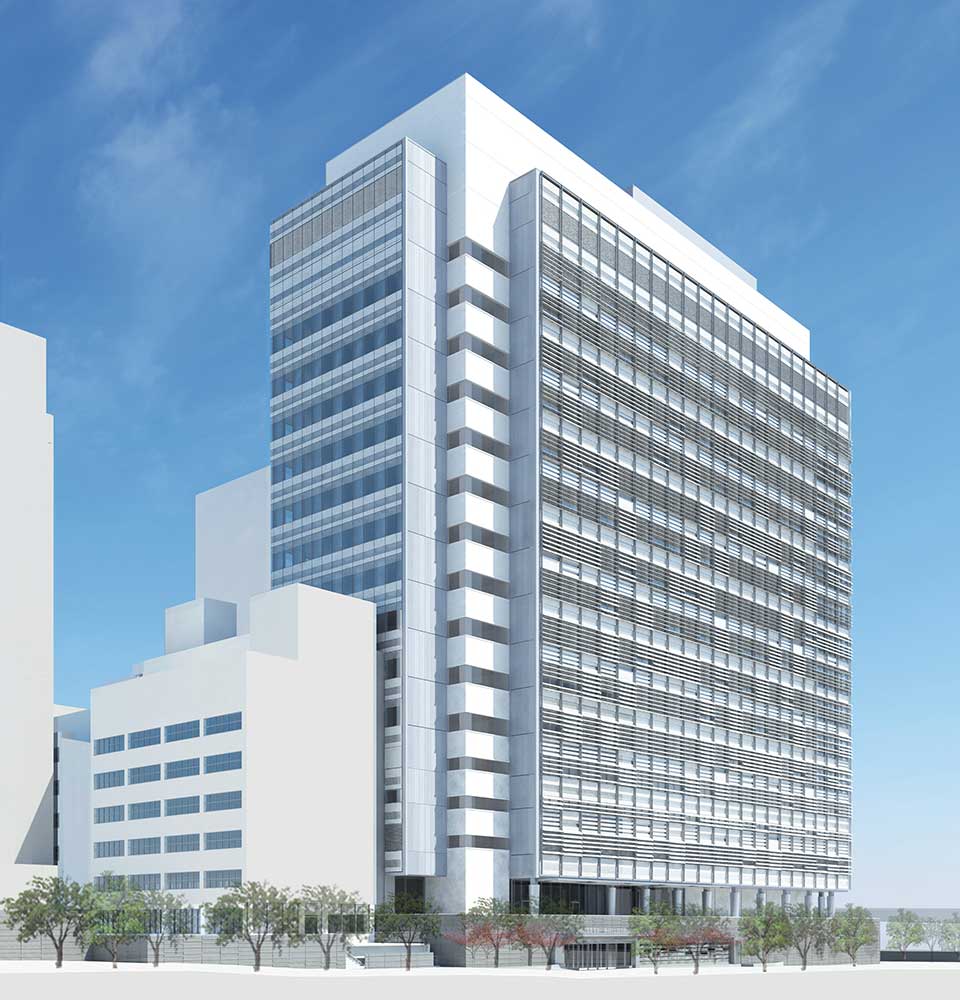 Manhattan, NY Jaros, Baum & Bolles (JBB) of New York City has earned a National Recognition Award for engineering achievement in the American Council of Engineering Companies' (ACEC) 51st annual Engineering Excellence ,Awards (EEA) for its role in the design of the New York University Langone Health Science Building in Manhattan.
The 365,000 s/f building showcases how technology can create a sustainable and resilient research center without sacrificing aesthetics or functionality. External sunshades on the façade reduce solar load and glare, while an innovative beam cooling system dramatically reduces air change rates to almost half that of conventional technologies.
Rooftop stormwater is captured and repurposed for flushing and irrigation systems, while advanced metering ensures optimal utility usage throughout the building. High-efficiency energy recovery devices in the central air handling equipment contribute to lower energy use as well. And by locating the building's essential utility infrastructure above the flood elevation, occupants can rely on building systems to remain operational even uner the most severe weather conditions.
The project is among 146 engineering achievements from throughout the nation and the world being recognized by ACEC as the year's examples of engineering excellence, and eligible for additional top national honors. Judging for final awards took place in February, conducted by a national 36-member panel of built environment leaders, along with experts from government, the media and academia.
Award criteria focuses on uniqueness and originality, technical innovation, social and economic value, and generating excitement for the engineering profession.
Recognition of all award winners including top commendations—20 Honor Awards, 16 Grand Awards and the prestigious "Grand Conceptor Award" for the year's most outstanding overall engineering achievement—will take place at the annual EEA Dinner and Gala, a black-tie event to be held Tuesday, April 17, at the Marriott Wardman Park Hotel in Washington, D.C.