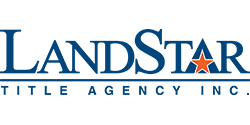 Westbury, NY IREON welcomes Marco Botarelli, managing partner, of LandStar Title Agency to hold the exclusive title insurance category on its membership roster. Botarelli was recommended by IREON member, Michael Nerenberg, Borah, Goldstein, Altschuler, Nahins & Goidel, P.C.
LandStar has a staff of 36 employees including five in house attorneys.
LandStar Title Agency represents some of the largest and best-capitalized underwriters. These relationships make unlimited resources available to meet the Title Insurance needs of their clients. They include Fidelity National Title Insurance Company, First American Title Insurance Co., Stewart Title Guaranty Company, Old Republic National Title Insurance Company, Westcor Land Title Insurance Company, Commonwealth Land Title Insurance Company, and WFG National Title Insurance Company.
With offices in Manhattan and Carle Place, LandStar is built around the concept that the success of the firm is directly tied to the success of its clients. Clients include developers, attorneys commercial and residential, mortgage bankers and mortgage brokers.
Contact Information:
Marco Botarelli, managing partner
355 Lexington Ave., 10th Floor, New York, NY 10017
Direct: 212-991-6518
email: [email protected]
http://www.landstartitle.net/