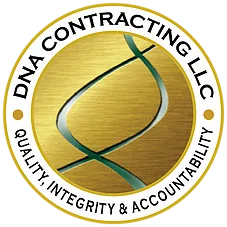 Westbury, NY IREON welcomes DNA Contracting LLC to hold the exclusive roofing, waterproofing and building façade contractor categories represented by Kurt Evans, vice president. Evans was referred by IREON member, Brad Klatt, president of Logical Buildings.
Since 1984, DNA Contracting has successfully completed many of the Tri-State area's most challenging and intricate exterior, historic and landmark restorations working alongside the industry's best construction managers, architects, engineers, property managers, and building owners. As a leader in the industry, their organization is trusted to deliver reliable and sustainable building restoration services. Whether they are repairing ornamental stone or installing massive structural steel, by understanding the full scope of their clients' needs they successfully bring their vision to life.
Their culture is built on three core principles–quality, integrity, and accountability–which drive the way they approach and perform business. By fully embodying a sense of ownership and responsibility for the work they produce on a daily basis, their team of professionals is able to complete jobs in a safe and expeditious manner. Their management team, field professionals, and labor force understand the importance of aligning goals using constant communication, strong processes, and diligent job-site planning to deliver services on-time and within budget. They take pride in exceeding client expectations with outstanding craftsmanship that adds long-term value to buildings across the NY metropolitan area.
Contact Information:
Kurt Evans, vice president
49-47 31 St., Long Island City, NY 11101
Direct: 929-268-2441
Mobile: 917-559-3507
email: [email protected]
http://www.DNAContractingLLC.com