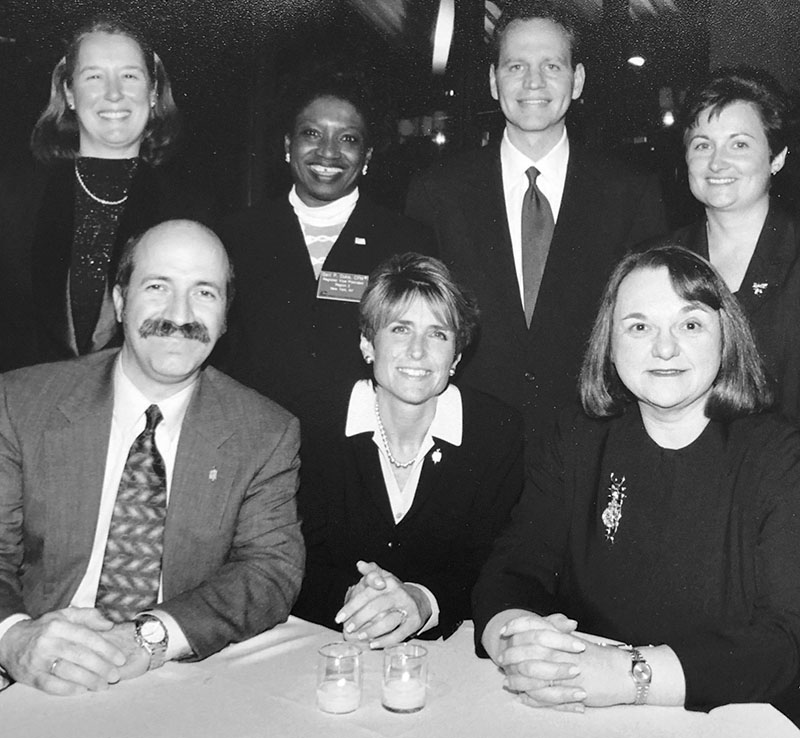 New York, NY IREM NYC said good-bye to long-time member Terry Anne Havel, who recently retired. Havel joined IREM in 1983 and from that point on she was committed to the organization. A long-time member of the Executive Committee, Havel also held many positions within the chapter. Her most enduring role was that of vice president of membership, where she personally ushered in countless new members to IREM NYC.
Chapter president Sharon Hart Fanelli, CPM said, "People like Terry don't come around that often....we will miss her for so many reasons. She was passionate about IREM and all that it stands for. She is smart, hard-working and always the voice of reason and fairness. We are indebted to her and of course wish her many years of a happy retirement."
We thought we'd share a blast from the past. This photo was taken at an event in November 2001.