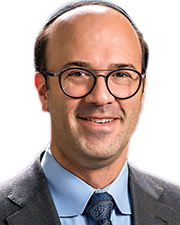 The generally accepted principle is real estate always does well, over the long term and owning real estate is how you build wealth. However, improper planning or sudden changes in market conditions can sometimes derail even the most well planned and thought out investment strategies.
History has shown that so long as owners had the ability to hold on to their properties through a down period they generally prevailed. It is usually those that were over leveraged or could not refinance due to market conditions that could not hold on and lost their properties. Though New York City property owner sentiment, especially owners of rent stabilized apartment buildings, is negative right now there is a school of thought that as time goes on regulations will change and in addition to the traditional inflationary hedge provided by real estate, profits and values will return.
One of the keys to surviving to see a better day is making sure your mortgage does not mature in the wrong part of the cycle creating a situation where you can't refinance at manageable terms. The current long-term low interest rate environment almost seems like the perfect cure to the recent curse of the HSTPA.
There are select lenders writing 7-15 year terms at extremely low rates. Owners with shorter term loan maturities should be looking at refinancing even if needing to incur pre-payment penalties. While the cash out that we have all gotten used to will probably not be available, the long-term fixed rate will provide the ability to endure and build wealth over time.
Michael Weiser is the president, investment sales at GFI Realty, New York, N.Y.