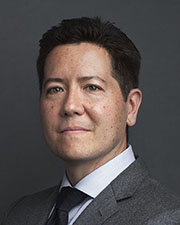 New York, NY According to OC Development Management (OCDM), a New York-based development management firm specializing in turn-key project management and construction management services, the firm has appointed John Hunt as general counsel.
Hunt brings 20 years of experience in the design and construction industry to the company. In his new role, he will provide all legal support for OCDM and provide guidance and counsel on the firm's projects and transactions.
Prior to OCDM, Hunt has held in-house positions at Brookfield Properties, where he was SVP and counsel, and Forest City Ratner Companies, where he was SVP and director of construction legal services and risk management.
In his 15 years in these roles, he facilitated more than $3 billion in design and construction transactions on notable residential, office, retail, infrastructure, and sports and entertainment projects, including Barclays Center, the Tata Innovation Center at Cornell Tech, New York by Gehry, four residential buildings and the Vanderbilt Rail Yard reconstruction at Pacific Park Brooklyn, and the Ridge Hill retail center.
The appointment of Hunt comes during an active period of growth for OCDM. To date, the firm has more than 40 professionals, over $100 million in annual revenue and a client list including L&L Holding Company, JPMorgan, EQ Office, Beacon Capital, Nuveen and others. Its current project roster includes the redevelopment of 150 Fifth Avenue, JPMorgan's build-out at 390 Madison Avenue and the redevelopment of 368 Ninth Avenue in New York City.
"We are pleased to welcome John to the OCDM executive team," said Jonathan Ninnis, principal and president, OC Development Management. "With his extensive background in design and construction transactions, litigation, insurance and risk management, he will play a key role in our ongoing growth and successful delivery of large-scale projects across New York City."
Hunt holds a J.D. from Boston College Law School and a B.A. from Binghamton University. He has lectured extensively on construction law and insurance, and serves as pro bono counsel to the Madison Square Park Conservancy.