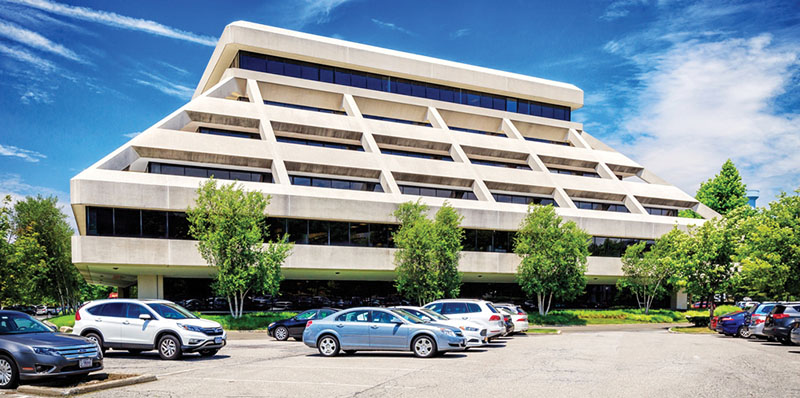 Tarrytown, NY Rachel Greenspan, Bryan Houlihan and Christie Houlihan of Houlihan-Parnes Realtors, LLC and GHP Office Realty placed $31 million in mortgage financing on the 296,780 s/f, class A office building located at 660 White Plains Rd. The property was purchased in early 2017 by members of GHP Office Realty, Houlihan-Parnes Realtors, and RD Management. Since acquiring the property, the owners have invested millions of dollars in capital improvements and various building upgrades, including a new fitness center and renovated lobby.
GHP Office Realty has been able to increase occupancy at the property from 78% to 98% due to property improvements.
The loan was placed with a local bank with a fixed rate of 3.13% on a 10-year term. The property tenants include: Prestige Brands, ENT and Allergy Associates, and KeyBank National Association. The borrower was represented by Elizabeth Smith of Goldberg Weprin Finkel Goldstein, LLP. Title was insured by John Martin of All New York Title Agency.