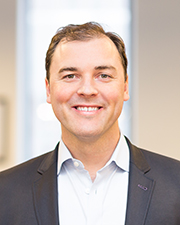 New York, NY Honest Buildings, the only capital planning and project management platform purpose-built for real estate owners, announced a first-of-its kind, two-way integration with MRI Software's Platform X. Now, clients who use MRI's flagship property management and accounting platform in conjunction with Honest Buildings' products will experience better workflows that help drive the growth and health of their businesses.
"Furthering our mission to provide a single experience for MRI clients, this preferred partnership with Honest Buildings extends our open and connected approach, facilitating not only integrations, but rethinking how our products can work better together," said Ben Berk, director of partner connect at MRI Software. "Ensuring data integrity across both systems will provide even more visibility and automation for our clients."
"We see the future of real estate technology being built upon an open and connected ecosystem that allows owners the freedom to harness best-in-class platforms and have them work effortlessly with their existing technology solutions," said Riggs Kubiak, CEO and founder of Honest Buildings. "Asset managers, project managers and property managers can be driving project performance within Honest Buildings with real-time connectivity to their accounting data."
Mutual clients are already seeing the value of this deeper integration, including EQ Office, Shopcore and Silverstein Properties. Aligned with Honest Buildings' global growth strategy, two-way integration with MRI Software centralizes all projects portfolio-wide and moves workflows out of spreadsheets -- allowing owners to more comprehensively harness data and manage capital more strategically.