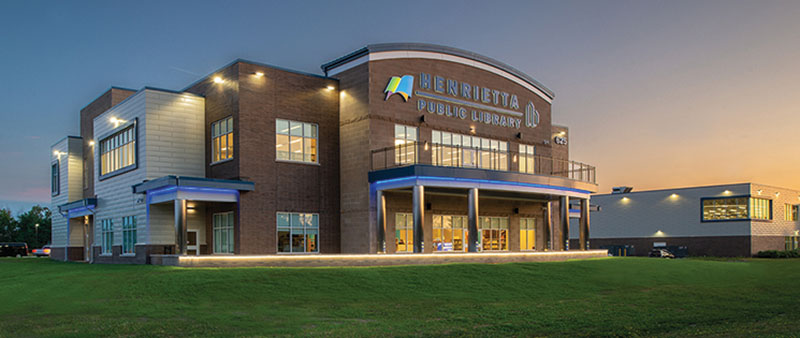 Henrietta, NY The new Henrietta Public Library, the latest addition to the Town Campus on Calkins Rd., has been recognized with a Gold Award in the ACEC New York 2020 Engineering Excellence Awards.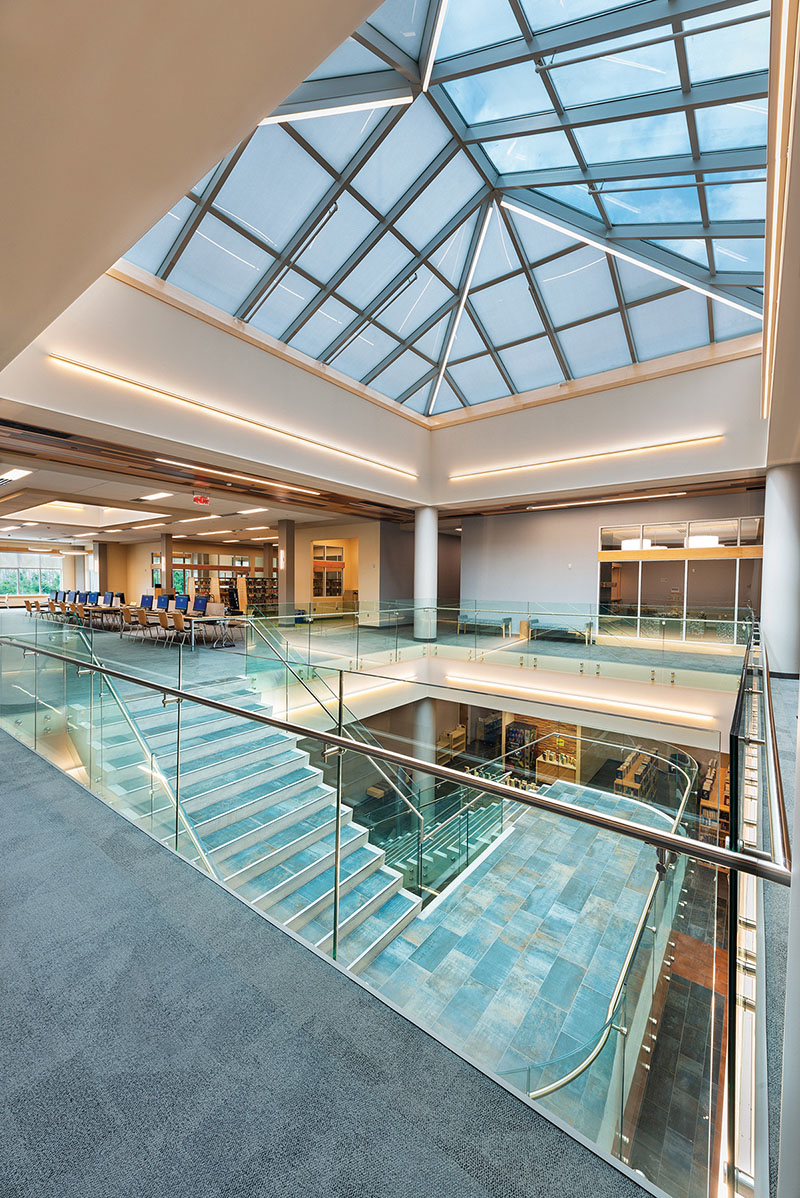 Passero Associates provided architectural and engineering design services for the construction of a two story, 36,000 s/f library for the town. The new building replaces an aging facility which, due to site restraints and cost implications, was not feasible to renovate and expand. The new library is more than double in size of the former, providing much needed space for expanding book collections, computer access, and meeting spaces of varied size.
EC4B Engineering provided mechanical, electrical, and plumbing engineering services, and Vargas Associates provided interior design and move management services. The town's own engineers completed the site design. Christa Construction served as the construction manager for the project. The prime contractors included Javen Construction, DiPasquale Construction Inc., Ramar Steel, Kaplan-Schmidt Electric, T. Bell Construction, and Thurston Dudek.
Passero Associates worked directly with town engineers to coordinate the civil/site design and the building systems, which included an elaborate geothermal building heating and cooling system under the parking lot. The design team also worked with Rochester Institute of Technology to host their annual industrial design competition in association with the new library. The winning end result was a sculptural installation of a "tree" playhouse in the children's library that was designed and constructed by the industrial design students.
Light, transparency, and sight lines are overarching themes seen throughout the design. Where the previous library was dark and inwardly focused, the new library provides daylighting and a connection to the outdoors with windows at the perimeter and skylights on the second floor. A large grand stair, made of cast-in-place concrete, in the center of the space provides a visual connection between the first and second floors and the skylight above brings daylight into the interior of the building on both levels. The use of glass railings in this area almost disappear, increasing the transparency and light.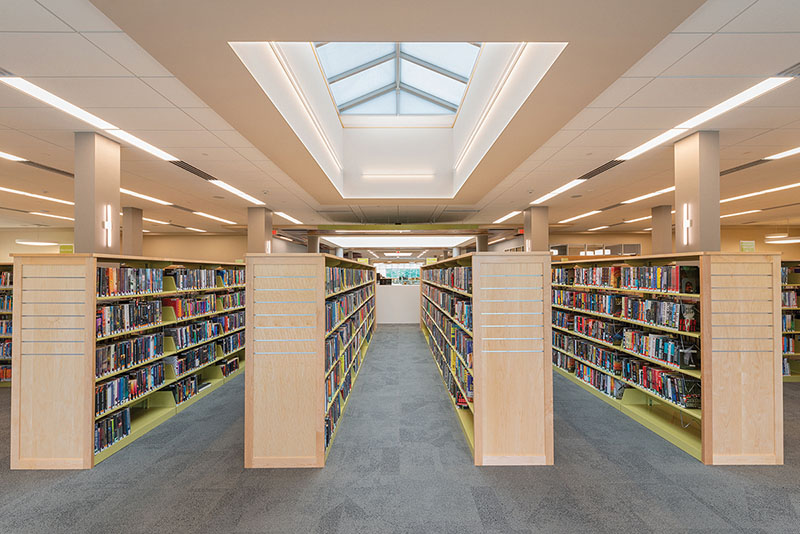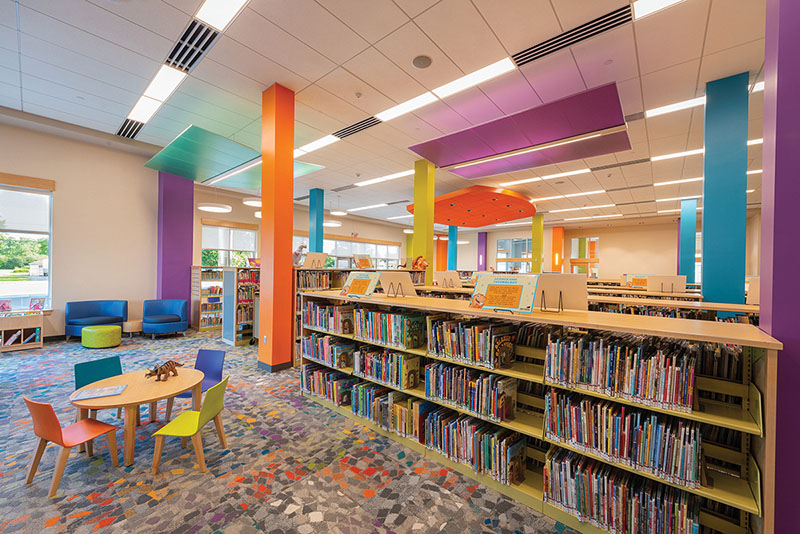 This connection also creates a greater area of visibility for the library staff, providing a critical component of safety and security. The four circulation and reference desks, two on each floor, provide sight lines to nearly every corner of the library. Glass walls surround the meeting rooms, quiet room, and teen library, sharing both light and a visual connection between these spaces. Lower bookshelves are also used throughout the project.
During the design phase, numerous public hearings were held where comments and ideas were heard by the design team and incorporated into the building. The value of incorporating public input was proven during the funding referendum process, where the voters overwhelmingly approved the new library. Once the project was approved by the public, there was significant collaboration between engineering professionals to finalize the design.