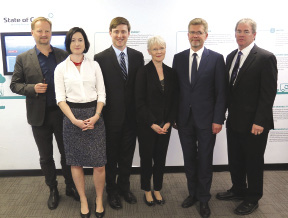 Shown (from left) are: Louis Becker, Henning Larsen; Kate Daly, NYC EDC; David Gilford, NYC EDC; commissioner Emily Lloyd, NYC Dept. of Env. Protection; lord mayor of Copenhagen, Denmark, Frank Jensen; and deputy commissioner James Roberts, NYC Dept. of E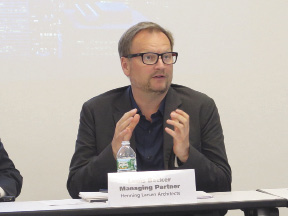 Louis Becker, managing partner, Henning Larsen Architects, speaks about the "Danish approach" to sustainable architecture at The Green Growth & Sustainable Cities Roundtable in Brooklyn on May 5, 2015.

Thanks for Reading!
You've read 3 of your 3 guest articles
Register and get instant unlimited access to all of our articles online.

Sign up is quick, easy, & FREE.
Subscription Options