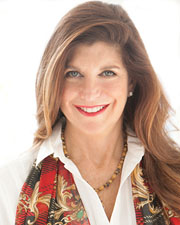 Manhattan, NY Cindy Farkas of Glanzrock Realty Services was retained as a consultant by Mary Boone regarding filling her remaining 6,700 s/f lease obligation at 745 Fifth Ave. on the 4th floor, which consists of gallery spaces.
When Boone closed her gallery, Farkas was retained as exclusive agent by Yares Art Gallery owner Dennis Yares to negotiate a sublease with Paramount Group, the property owner, for Boone's space.
Three years ago, Glanzrock Realty Services completed a lease with Yares Art Gallery to open a gallery at 745 Fifth Ave.
Yares will be hosting an event in the fall, "A Seat at the Table," which will feature women panels and round-table discussions about women having a seat at art-related industries.