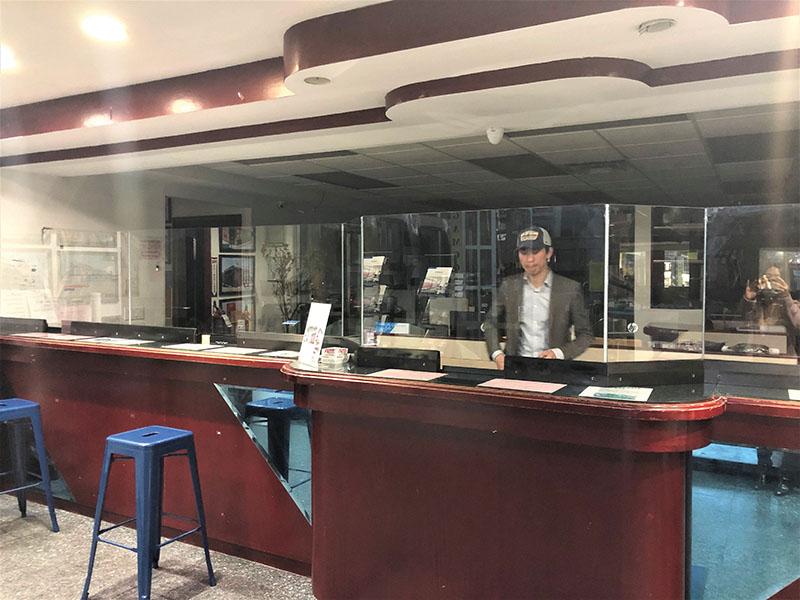 Flushing, NY As Coronavirus pandemic restrictions lift, innumerable reopening businesses are faced with challenges requiring new safety barriers in the workplace. Gamco Corp., a leading New York Metro area supplier of quality fenestration and architectural metal systems, is offering a new solution to the problems businesses are facing: The Invisiguard Glass Partition System.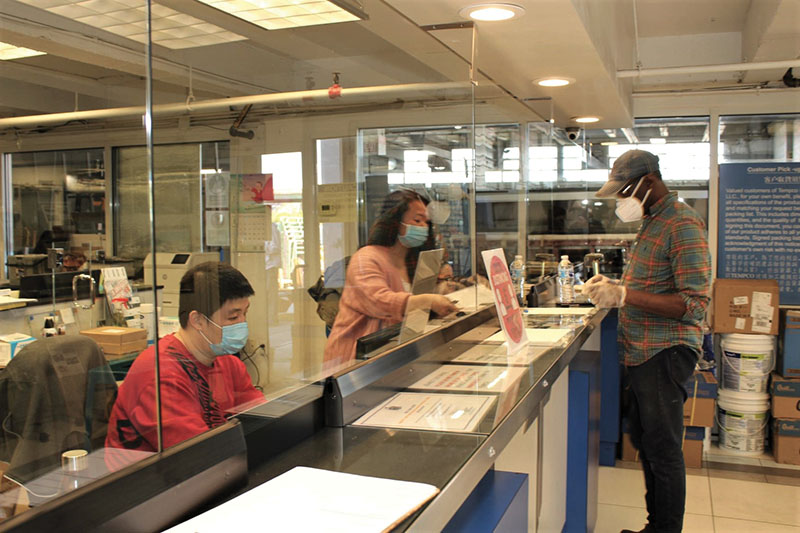 Gamco's new Invisiguard Glass Partition System is designed with simplicity, ease of installation, flexibility, elegance, and effectiveness in mind. The Invisiguard Glass Partition System can be adapted for virtually any office, retail, commercial, or institutional application which now requires a transparent physical barrier between employees or customers, and optionally allows for unobstructed transactions. It is perfect for grocery checkouts, retail sales counters, offices, reception desks, lunch and break rooms, and other spaces needing safety and compliance with physical separation recommendations during and after the pandemic crisis. Furthermore, unlike inferior acrylic sneeze guard partitions which can scratch, discolor, and haze over time, the Gamco Invisiguard Glass Partition System is more hygienic and will retain its initial beauty, elegance, and transparency for decades.
The Gamco Invisiguard Glass Partition System uses tempered high quality low-iron content glass for the utmost in clarity and transparency, allowing for interactions as if without a barrier. In addition, the glass surfaces are treated with a hydrophobic coating, making it extremely easy to clean and resistant to streaks, stains, smudges, dust, and water spots. With both sides of the glass barrier water and soil repellent, the Invisiguard provides an excellent invisible shield to saliva and water droplets contained in coughs, sneezes, and conversations. Glass panels can be custom ordered with optional cutouts to facilitate unobstructed pass-through for documents, cash, and credit card transactions. The glass is CNC precision cut and edge polished by Gamco's sister company Tempco Glass Fabrication.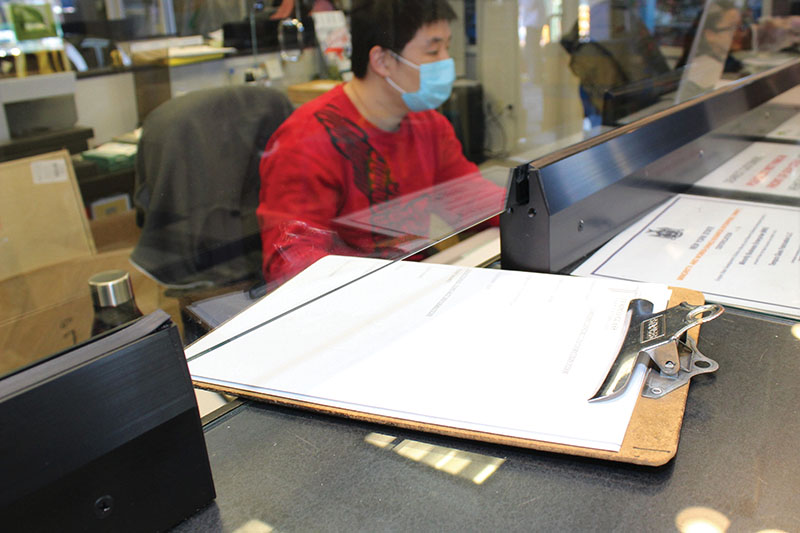 The Gamco Invisiguard Glass Partition System uses a strong durable aluminum anchoring support system along the bottom edge consisting of 3" height square or bevel base shoe. Also available from Gamco to secure the base shoe to the counter or tabletop are a 1-¼" anchor U-channel and glass setting blocks. Gamco's unique dry-glazed solution allows the glass to be affixed in position by simply lowering it into the base shoe and locking it in place with the rubber glazing beads.
The maximum height for a standard Invisiguard partition is 26-½" including the base shoe. Taller glass partitions require additional glass edge attachment accessories. In addition, the Invisiguard system is customizable to virtually every application and extremely easy to install. Best of all, Gamco is offering 3-day turnaround for fully fabricated, installation-ready complete standard units.
The Gamco Invisiguard partitions are available for immediate sale to glaziers, glass shops, contractors, and other businesses.