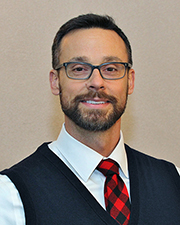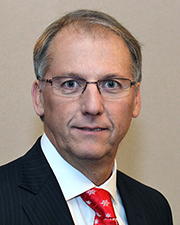 Bohemia, NY With 2019 shaping up to be an unprecedented year for environmental projects on Long Island, environmental engineering firm P.W. Grosser Consulting is gearing up with new management, an expansion, and a major rebrand.
2018 has been a whirlwind year for the environmental engineering firm. After carrying out a strategic management transition that gave the firm's more than 70 employees an ownership interest in the company and restructured its upper management, PWGC doubled the size of its Bohemia headquarters, added more than a dozen employees, opened a sixth office in Albany focused on mining and aggregate clients, and is now launching a new corporate rebrand that reflects the company's evolution and its forward-looking sensibility.
The company's logo, collateral and brand assets have been redesigned to reflect the company's "refresh." Over the course of nearly three decades, PWGC's original logo carried it from a small consultancy to a national firm performing consulting and engineering services for federal, state, municipal and private clients across the country. The new logo features a stylized wave that speaks to some of the firm's key specialties — wastewater and hydrogeology — while "evoking the future we're building," said president and CEO Paul Boyce, PE, PG.
"Over the last few years we've put a lot of thought into where we're headed as a company," said Boyce. "Coming off our second consecutive ACEC NY Diamond Award, we've had a year of rapid growth, and we're all grateful and excited to solve ever more demanding challenges. As we move into the new year, we're busier than we've ever been — and that's the most important time to take stock of your trajectory. Our rebrand is the logical extension of the streamlining we've been undergoing for some time."
The new logo also streamlines the brand by shedding the "P.W. Grosser Consulting" moniker, a reference to founder Dr. Paul Grosser, PhD, PE, PG. Since founding PWGC in 1990, Dr. Grosser has served as principal on well over a thousand projects. As part of the restructuring designed to incrementally pass the mantle to the next generation, Dr. Grosser stepped down as president, CEO and COO, and will now serve as executive chairman of the board.
"We are successfully executing the generational transition as the firm continues to grow and prosper," Grosser said. "Our culture of being flexible and responsive to client needs will not change."
The firm's current growth spurt comes as awareness of Long Island's many environmental problems is at an all-time high, with grant monies flowing in for various improvement projects. Many of the most critical infrastructure projects on the island revolve around water quality — symptoms caused by nitrogen in wastewater and polluted runoff appear in virtually every bay and harbor around Long Island.
In the last year, PWGC has been busy with a myriad of projects falling under Suffolk County's Reclaim Our Water revitalization initiative, which aims to reduce nitrogen pollution and reclaim water quality by improving wastewater treatment technology. This summer, PWGC completed the second stage of an ambitious cleanup of North Patchogue's Canaan Lake to resolve persistent problems with pollution and invasive species. The firm was commissioned to engineer a new innovative/alternative on-site wastewater treatment system (I/AOWTS) that will remove more than 200 pounds of nitrogen every year from Lake Ronkonkoma, Suffolk County's largest freshwater lake. Similarly, PWGC's sewage disposal upgrade at Meschutt Beach reduced the amount of nitrogen entering Peconic Bay by 65 percent. PWGC also designs and installs low-nitrogen septic systems, which are now mandatory in all new buildings in East Hampton.
PWGC remains a leader in the detection and remediation of emerging contaminants across Long Island. The firm's environmental division continues to expand its Brownfield redevelopment services, which convert previously contaminated sites into environmentally and economically productive properties. Most significant is their contribution to the redevelopment of the Glen Cove waterfront known as Garvies Point. On behalf of Suffolk County, PWGC is conducting the investigation and is drafting the feasibility study regarding PFAS contamination at the county's Fire Training Facility in Yaphank.
"A tenet of PWGC's corporate philosophy is to deliver quality engineering and environmental services that serve the greater good," said Boyce. "That will never change."
PWGC is a multidisciplinary firm providing federal, state, municipal and private clients with strategic environmental engineering and consulting services. What sets them apart is their customized approach to each project, rapport with regulatory agencies and exceptional project management. They are headquartered on Long Island, with five branch offices across New York state and in Connecticut and Seattle.
Their team of more than 70 diverse professionals includes civil, chemical, and environmental engineers, hydrogeologists, geologists, and environmental scientists specializing in a wide range of compliance and engineering services. The PWGC approach has gained an eminent reputation within the industry, as well as with their clients.