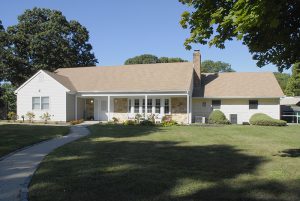 EPIC Long Island house.
Plainview, NY Expertise, familiarity and sensitivity. They all come with the territory for architectural firms that specialize in carrying out design work for nonprofit agencies who specialize in special needs populations.
Construction know-how isn't enough for firms that carve out this niche. They must be extremely familiar with zoning laws, available private and governmental revenue streams and how to obtain licenses from such New York State agencies as the Office for People with Developmental Disabilities.
Perhaps most importantly, an architectural firm that specializes in working for these non-profits must show a high level of sensitivity for the people being served by the homes, offices and program areas they design and build.
"We want to give the individuals who use the residences we design the home experience that everyone is entitled to," said Jean-Pierre Lardoux, principal architect at Fusion Architecture, PLLC. "It's their home. It's a house you want to come home to – it's not an institution."
"For instance, there's a lot more to renovating a single-family home and converting it into a home for six developmentally disabled/special needs young adults than just adding accessible bathrooms and ramps," Lardoux said.
"We have a deep understanding of the complexities of designing a house for the individuals being served by it," he said. "We understand that each home has different needs. It's important for non-profit agencies to know they can count on an architect that has the expertise to design homes that are specific to the individuals that will reside there."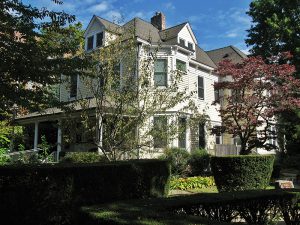 IRI's House at the Church of the Resurrection.
Non-profits across Long Island and New York City understand how critically important it is to work with architectural firms that specialize in design work for these types of non-profits. Such designers help the agencies navigate the application processes for building permits and occupancy licenses, funding, and – when necessary – variances to local zoning ordinances. These architectural firms also vet general contractors to ensure they have the appropriate skill set to meet the standards that these homes require.
"Our first principle is 'person first.' And I believe Fusion does this very well," said Raymond DeNatale, executive director at Innovative Resources for Independence (IRI), a Queens-based non-profit that each year provides programs and support for 1,600 people with developmental disabilities and other impairments.
IRI has contracted with Fusion to design nine group homes over the last decade.
"At the very beginning of the home selection process, Fusion makes recommendations on whether the house will work – based on the level of independence it can provide the people who will live there, mobility safety and the neighborhood environment," DeNatale said. "They know what will work."
Working with Fusion on building projects brings peace of mind to Thomas Hopkins, president and CEO of EPIC Long Island, an East Meadow-based non-profit that helps people with developmental disabilities, mental illnesses and epilepsy.
"When we look to build and open a group home, we are inundated with very specific and arcane regulations and procedures," Hopkins said. "If we had somebody who didn't have the knowledge of those regulations, we'd end up with people who would encounter problems living in their home environments. Fusion always goes above and beyond to help us look at homes and tell us if a home is the right fit."
Fusion has designed six houses for EPIC over the last 15 years, in addition to carrying out a large renovation project at EPIC's headquarters four years ago.