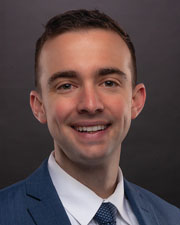 Syracuse, NY JF Real Estate handled the following transactions:
ARPA LLC, a partnership that recently purchased 430 East Genesee St., has purchased the neighboring property at 420 East Genesee St. for $675,000. At 430 East Genesee St., ARPA LLC plans to redevelop the building into condominiums, and ground floor commercial space. With the acquisition of the neighboring property, they now control 52 parking spaces, and 16,000 s/f of office space. Matt Funiciello of JF Real Estate represented AccessCNY in their building sale and also represents ARPA LLC in the leasing of the vacant commercial space.
Onondaga Employee Leasing Services (OELS) provides business owners and employee's access to subject matter experts in the area of human resources, compliance, employee benefits, payroll, and workers compensation. The OELS office is currently located at 4 Adler Dr. in East Syracuse, but will be relocating to 5015 Campuswood Dr. in Pioneer Business Park. After a reassessment of their office needs, Funiciello, who represented the tenant, was able to find OELS a 3,105 s/f space on the second floor that fit exactly what they were looking for. The relocation will take place this summer.