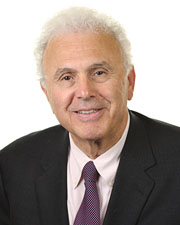 Uniondale, NY According to Jeffrey Forchelli, the law firm he founded over 40 years ago has changed its name to Forchelli Deegan Terrana LLP. As the firm's name has gotten shorter, the firm has gotten bigger with the recent addition of new attorneys to almost every one of its major practice areas.
"As part of our growth, we wanted a name that was simpler, easier, and more consistent with the style of other large law firms," said Forchelli, the firm's managing partner. "While our name may be shorter, our firm and its services continue to expand."
Formerly known as Forchelli, Curto, Deegan, Schwartz, Mineo & Terrana, LLP, the firm, already one of Long Island's largest, experienced significant growth this past year by adding new partners and/or associates to each of the following key groups: Real estate; land use and zoning; corporate; litigation; employment and labor; tax, trusts and estates; and bankruptcy.
Partner Daniel Deegan said, "We are very excited about all of these additions. They are a big part of our firm's ongoing efforts to better serve our clients."
The firm's new name is part of a major re-branding initiative, which included a new logo, tag line, marketing packet and advertising campaign, as well as a complete re-design of the Firm's website, www.forchellilaw.com. "We believe the new name and branding will strengthen the Firm's position as one of Long Island's best," said John V. Terrana, Chair of the Firm's Tax Certiorari Group and head of its marketing committee, which oversaw the effort.
Forchelli said, "While we may have a new name and a new look, we are still the same great firm, with the same great people and the same great dedication to providing superior client service."