Brooklyn, NY Federal Realty Investment Trust has acquired Georgetowne Shopping Center, a 147,000 s/f grocery-anchored neighborhood shopping center with surface parking on nine acres. The property is located in the borough's Georgetown neighborhood. The trust acquired Georgetowne Shopping Center for $83.7 million cash.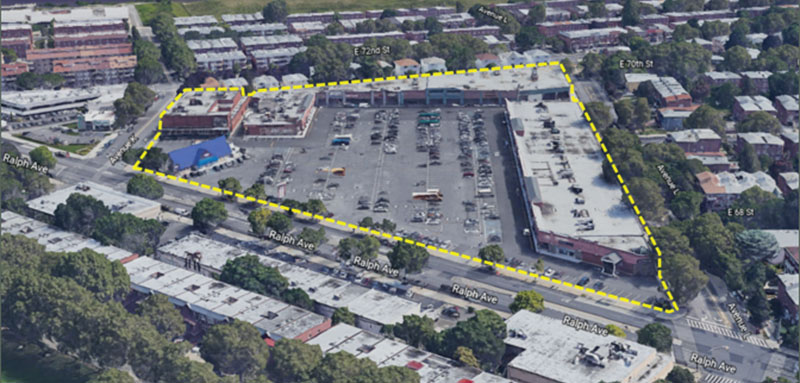 Georgetowne Shopping Center is 90% occupied and is anchored by specialty grocer Fairway Market and Five Below, with a small shop roster led by Starbucks and Chipotle. Federal Realty anticipates increasing the value of the property over time through continued re-merchandising and space lease-up with the potential of adding square footage.
"We're very pleased to continue to expand our New York Metro shopping center portfolio with the acquisition of this rare surface-parked shopping center on nine acres in the dense New York City borough of Brooklyn," said Dan Guglielmone, Federal Realty's CFO and treasurer. "The property features an advantageous amount of accessible surface parking in comparison to other shopping alternatives in the market which mainly rely on street and structured parking. In addition, Georgetowne Shopping Center's location exhibits strong demographics and high barriers to entry all of which are consistent with our investment strategy."
The property is located on Ralph Ave. in the Georgetown neighborhood, which is a subdivision of Bergen Beach bordering Mill Basin and Flatlands. Bergen Beach is located 7.5 miles southeast of Downtown Manhattan and approximately 6 miles west of John F. Kennedy International Airport. The property boasts demographics that enhance Federal Realty's position, with 88,845 people and average household income of $102,641 within a 1-mile radius.