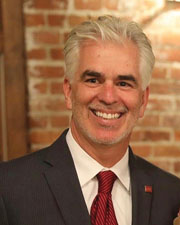 Hudson Valley Commercial Real Estate Spring Conference April 1 & 2, 2020
The Hudson Valley Chapter of NYSCAR will be hosting their Commercial Real Estate Spring Conference on April 1st and 2nd at La Casa Vicina, 1015 Little Britain Rd. in New Windsor.
In addition to a marketing/networking session, the following courses will be offered:
"1031 Exchange," Robert Charland;
"Broker Wealth Building," Gary Vandenberg and John Brennan; and
"Intro to Creative Marketing of Commercial-Investment," James Walker, CCIM.
Mark your calendar and watch for additional details!
NYSCAR Board of Governors to meet in February
The NYSCAR Board of Governors will be meeting on February 12th at the Desmond Hotel and Conference Center in Albany. We are looking forward to a productive meeting with the governors from around the state.
Annual NYS Commercial Real Estate Conference June 8-10, 2020
The Annual Conference Planning Committee has met several times via conference call to make plans for the upcoming New York State Commercial Real Estate Conference to be held at the Turning Stone Resort and Casino in Verona. Dana Crocker (Syracuse) will serve as Conference chairman for this 19th Annual event. Plans include a full day marketing session, industry updates and commercial classes with NYS C.E. credit. There are several fun social events being planned as well.
Don't miss out on this year's event! Be sure to save the dates of June 8-10, 2020 to attend the annual conference!
Many thanks to NYSCAR member Joe Deegan, CCIM who taught the 15 hour "Commercial Basics" course January 15th and 16th in Kingston. The course was well received by 18 students who earned 15 hours of C.E. credit.
Code of Ethics & Professional Standards Hearing Procedures Training
The NYS Association of Realtors is offering a six-hour course on the Code of Ethics and Professional Standards Hearing Procedures in Utica, Lake Placid, Batavia and Binghamton in March. Gain a full understanding of the conduct of ethics and arbitration hearings, enforcement procedures and disciplinary guidelines. Also, learn about the mediation process and explore the mandatory Ombudsman program and citation options. Instructor Patrick Reilly will be teaching the course on March 26th in Utica, March 27th in Lake Placid, March 30th in Batavia and March 31st in Binghamton. Learn more by visiting nysar.com
National Association of Realtors Legislative Meetings:
The Realtors Legislative Meetings & Trade Expo is where NAR members take an active role to advance the real estate industry, public policy and the association. Realtors come to Washington, D.C., for Capitol Hill visits, special issues forums, committee meetings, legislative activities and the industry trade show. This year's Legislative Meetings take place May 11th-16th, and the Realtors Trade Expo takes place May 13th-14th. The event is held annually each May.
NAR members who are involved in the governance of the association and who volunteer on association committees attend this event each year. The event also attracts Federal Political Coordinators (FPCs) and other politically active members who visit congressional representatives on Capitol Hill. Go to nar.realtor (events) for full information.
Registration opens 1:00 p.m. on February 12th.
James Walker, CCIM, is the 2020 president of NYSCAR, Albany, N.Y.