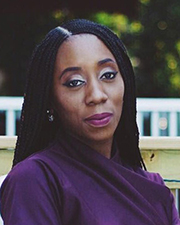 New York, NY The New York Real Estate Journal recently sat down with Bolanle Williams-Olley, CFO of Mancini Duffy for a question and answer session.
Q: Tell us about Mancini and why you invested in the company.
A: Mancini is a design firm that's been around for over a hundred years, but recently we've restructured our leadership and revitalized our mentality to be that of a tech start-up. Even from when I started, the firm has grown to be something completely different. We're changing the process of design delivery for our clients, allowing them to be part of the process through immersive and collaborative technology and the response has been so positive. How could I not want to be a part of it as much as possible?
A big part of why I chose to invest in Mancini is that I've seen enthusiasm for what we're doing trickle down from our new leadership through each team down to our interns. It's this way of thinking that is enabling us to unlock the possibilities that we've only just begun to discover—it's an exciting time.
Q: What does being a shareholder mean to you?
A: For me, being a shareholder represents my belief that Mancini is moving forward in bold, creative ways that will help shape the future of our industry. Our evolution continues, and I want to be part of shaping who we ultimately become, and then grow further. The message we, as firm leaders, instill in our team is that we aren't settling for less, we're seeking new ways of doing things and taking action to ensure that our future is bigger and better than today.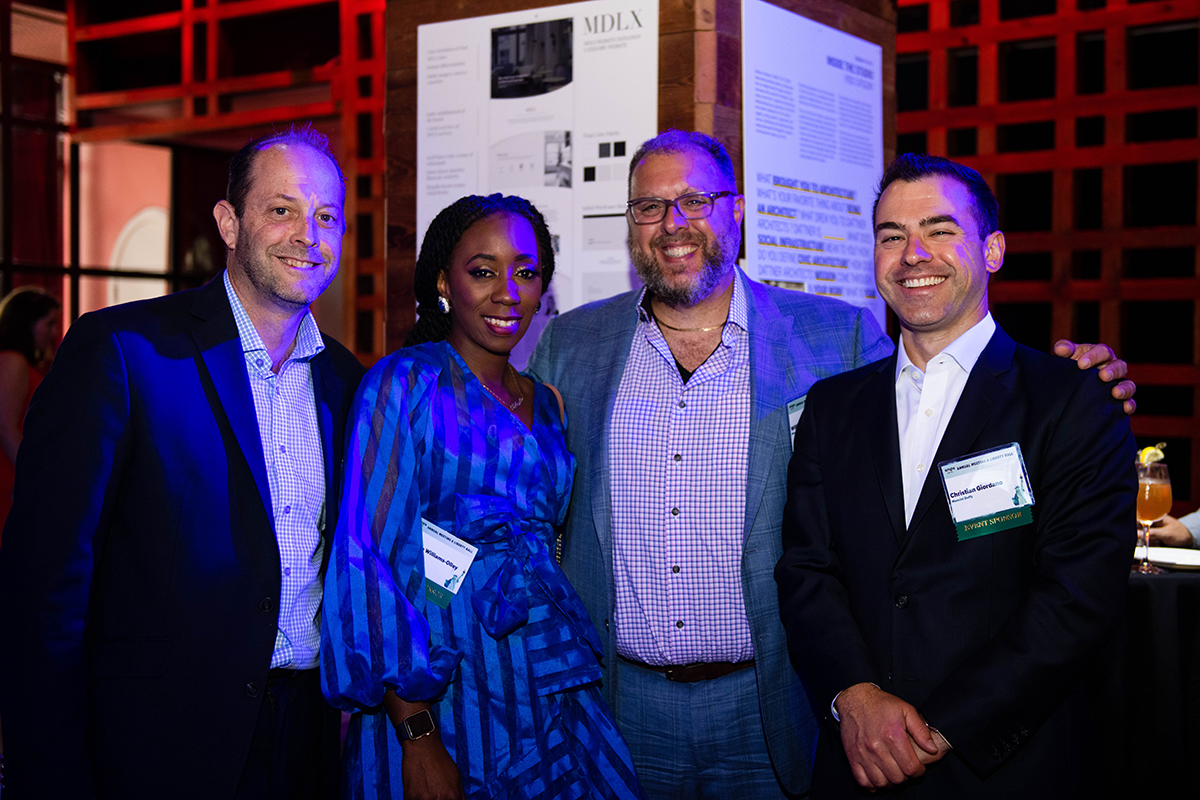 Q: What is the most important thing that leaders can do for their business?
A: What Mancini's leadership does very well is offer transparency to the firm. When employees feel like they're in the loop, they are much more invested in their work—they understand the difference they can make with the smallest of actions. I commit myself to fostering this transparency by working closely with our project teams to help them see the importance of diligent financial action with clients and why accounting is such an integral aspect of any project. Many firms regularly update their teams on project wins, losses and business generated from our clients; we take it a step further by sharing our financials during monthly town-hall meetings to update the firm on how we are progressing and hitting our targets. People appreciate the honesty we are bringing to the business.
Q: What's been the biggest challenge since you transitioned into a leadership role, and how did you overcome it?
A: When I first joined Mancini as a controller in the accounting department, I think my qualifications were put into question due to my being a younger person in such an important role. But after a year, I was promoted to CFO of the company and then, a year later, I bought into the company. I think that all this happened because I let my work speak for itself, I became a real solution-seeker and didn't settle for fine—excellence was the standard for everything I did. The way we, as leaders, elevate our firms isn't just by producing quality work, it's by constantly challenging ourselves, our firms and our people to strive for more.
Q: How is your experience reflected in your vision for the firm?
A: My career experiences have taught me that we should challenge ourselves to make bold moves more often – it's amazing what we can achieve if we just go for it. I've seen people at Mancini make the same bold leaps with their own careers and the firm fully supports those aspirations. We have set big goals and are making the strides to achieve them which will have tremendous value for our industry moving forward. That's exactly how our research and development arm, mostly known as the Design Lab, came to life and is now an integral part of our company.
Q: Can you tell us a little more about the Design Lab?
A: The Design Lab started in an office that our president, Christian Giordano, gave up so that we could have an incubator space to explore applying technology to the design process. We put in a 3D printer and wired it for immersive virtual reality experiences. The interest and engagement from our team and clients became so big that we renovated one of our large conference rooms to hold our new, state-of-the-art Design Lab where we now have an entire microfactory of 3D printers, a virtual reality arena that offers plenty of space to move around and interact with our designs, and plenty of space to explore other technologies, like drones, projection mapping, app design, and whatever else can be of benefit to our clients. Mancini invested in this space and its technology so that we could really push the envelope when it comes to what is possible in design through technology and foster collaboration among our teams. It's a real showstopper in the middle of our office and draws enormous interest from visitors and clients alike who want to take their turn at a design.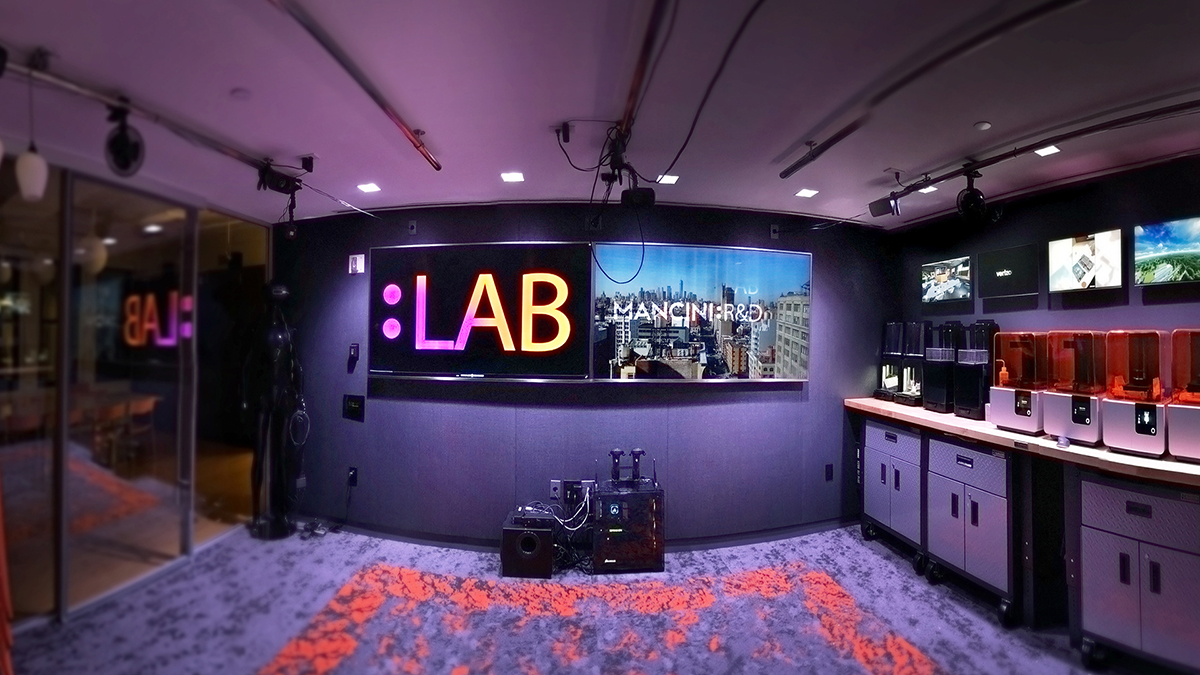 Q: Who would benefit the most from the research & development initiatives your firm is working on?
A: Our industry is on the cusp of a digital revolution, we've seen it across the board with a few firms here and there introducing new technologies to their delivery process. What makes us different is that we've been doing this for the better part of three years, we have the experience and ability to deliver, and we have great partners in our clients who are willing to experiment with us to perfect the process. We're adding technologists—developers and programmers, along with other specialists—who have a passion for architecture and can really integrate technology into our everyday practice. Ultimately, it's our clients who will receive the immediate benefits of these initiatives, but I think our industry's future with applied technology is extremely bright.
Q: What do you regard is the greatest success in your career to date – and what's next?
A: Becoming Mancini's CFO and, later, investing as a shareholder is something of which I'm extremely proud. Having a voice on our leadership team that guides the direction our firm is heading is very rewarding.
Additionally, I'm working on an initiative called "She Builds Waves." It began as an idea to connect and empower women in the collective A/E/C industry who strive for more in their careers. I believe that as we as professionals grow, we should build up others for the same opportunities. So, each quarter we bring women together to have conversations about how to not only find fulfillment in their careers but also how we can support each other. We want to break the barriers that are inherent in our industry–it's about being a critical, strategic part of the collective and supporting each other by tackling the issues head on. This past week, we hosted our second quarterly conversation which sold out in less than a day. It's clear that these discussions and connections need to happen and I'm looking forward to seeing what we're able to accomplish.
Q: What career advice do you offer to other leaders or those looking to become leaders?
A: Our career paths are not all that we are, we all have lives outside of work. We all have the ownership of our careers, and a way to make yours successful is not to impose limits. A healthy work/life balance is vital to longevity and by being open and honest with an employer, or potential employer, about your outside interests will help them know how best to guide you forward. I've interviewed many people and trust me, this is a plus not a minus, and shows that you're more than just your job.