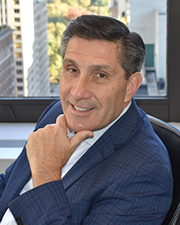 New York, NY Frank Mancini, principal and head of asset management at Innovo Property Group, oversees all aspects of the administrative, financial, leasing, capital and operations of the IPG portfolio. Mancini has a 30-year track record of success working on asset management and operations for leading real estate companies. He earned his BS from St. John's University College of Business Administration and holds a diploma in Real Estate from the Real Estate Institute of New York University. The New York Real Estate Journal recently sat down with Mancini, for a question and answer session.
Q: How did you get started in the business?
A: As a Bronx and Queens native, I started out of school working at Chase Manhattan Bank on the operations side of the business. From there I went to Bowery Savings Bank, where I worked in bank operations along with being the assistant real estate manager. This included handling leases for the bank and asset management of the bank-owned properties. All the aspects of real estate management was fascinating to me—from accounting to tenant relations, I enjoyed the different variables of it. I even became president of my coop board. After realizing real estate was my passion, I decided to make my career in it.
Q: How did you advance in the industry?
A: It's a cliché, but hard work truly helped me advance—working harder and longer than others in my field. I became a jack of all trades to be an asset to the companies I worked at. I started in property management and then moved to asset management, acquisitions and debt. Being able to do many different things within a real estate company allowed me to advance. Also, never taking no for an answer. There is always room to create a win-win for both parties by approaching the situation with empathy, negotiation skills and willingness to compromise.
Q: Of all the roles you've had professionally, what was your favorite?
A: I love the asset management side of the business; you dip your toes in all different functions. You act as the property owner; whether it's accounting, leasing, overseeing finance involved in acquisitions, doing dispositions, or working with tenants, asset management allows you to use everything you have, all your skills, and you see the results of your work. It's a very gratifying role and I am grateful to have had the opportunity to work at world-class companies doing my favorite kind of work.
Q: What are some of the most important lessons you've learned?
A: Your word is your bond. You hang around with good people and good things will happen. Help people when there's no reason to. You can't be looking for something. Karma kicks in after that. I want to help for the sake of helping. I'm a workaholic I don't go on as many vacations as I should. You have to enjoy your work and be involved, since it's the people you work with that make it worthwhile.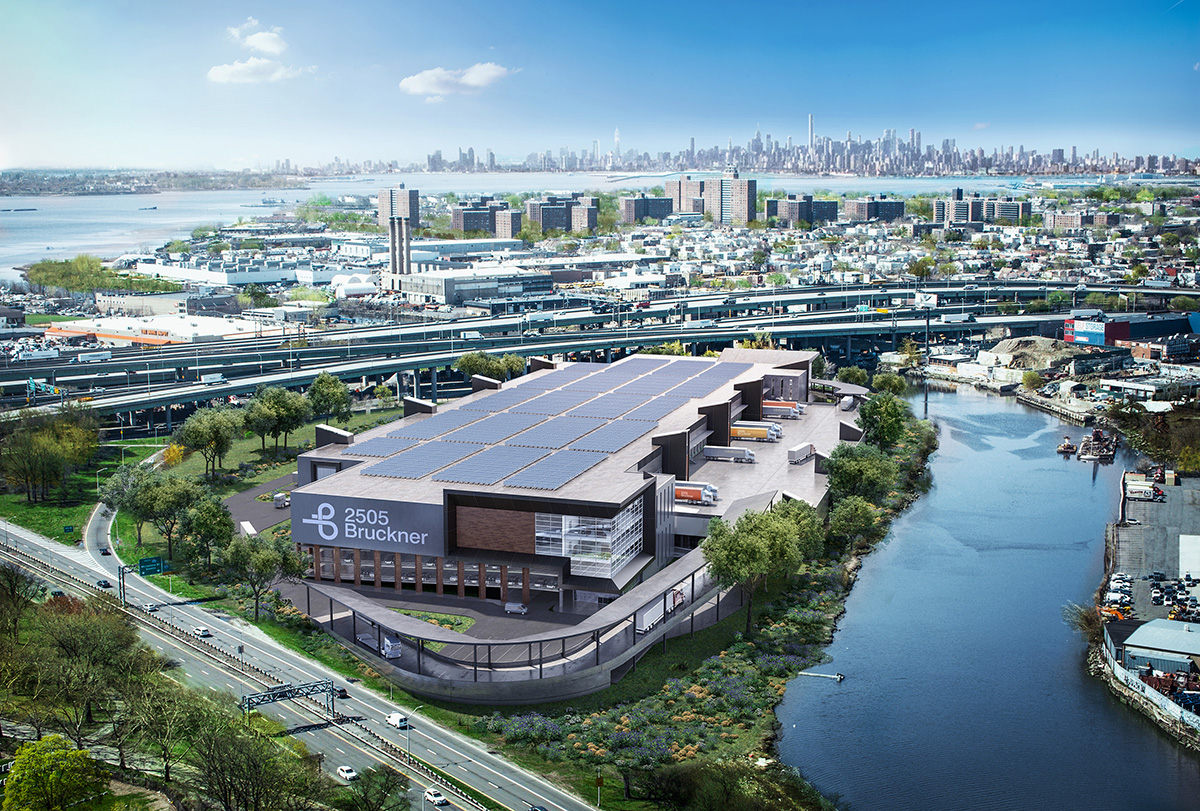 Q: Who has had the biggest impact on you and why?
A: My parents; my father was a small business man, immigrated from Italy and made something out of his life. My mother was a supportive person to our family and had a huge impact on me to operate with a high level of integrity in work and in life. Two executives at Equitable Real Estate, Tim Welsh and Paul Mucci, believed in me and gave me a chance to move to the asset management side of the business from operations, which at the time was unheard of. The entire team at Innovo Property Group, where I joined as a principal in 2016, has been great to work with and I am proud to be a part of.
Q: What is your workday like?
A: We are moving from the startup phase to operating as an institutional business. I usually get to work early and attend many meetings throughout the day. Asset management is my prime function: Getting the properties leased and operating properly is a huge aspect of my job. With our development projects, I assist in the planning and decisions of what we're going to build. Innovo Property Group has a team mindset; everyone is involved in decision-making and that's how we built the company. Heads of departments are making day-to-day decisions along with major decisions. Workdays can be long, hectic and a lot of hard work, but are always productive, interesting and fun.
Q: What projects are you working on now?
A: 2505 Bruckner, a 700,000 s/f site last mile urban distribution logistics center on a centrally located 20-acre site in the Bronx. This project will be the biggest one of its kind on the east coast. We also just completed a major lease renewal for NYCHA at 24-02 49th Ave., a seven-story mixed-use property in Queens, and are completing a $100 million capital improvement program at the property. IPG also just completed a $39 million purchase of 58-30 Grand Ave., a 151,500 s/f logistics and distribution center in Maspeth, Queens, where we are kicking off new leases and meeting tenants at the property.
Q: Is there a property you're particularly proud of and why?
A: 2505 Bruckner will be a landmark building, the first of its kind, which makes me particularly proud of it. Creating a new asset class, creating this new urban logistics last mile facility, is truly an honor and a once-in-a-lifetime project. Due to the Amazon effect, there is a growing need to deliver within a few hours, and these centers need to be in urban areas and close to their customers. In the past you'd have a warehouse in South Jersey or upstate, now they must be in urban areas because customers want two-hour delivery. There are very few sites in NYC that can fulfill that need. 2505 Bruckner is the ideal site due to size and location.
Q: In your years of experience, how has the industry changed?
A: The industry has gone from operating on a handshake, to everything needing to be documented. The business has become more formalized. The flow of information has changed. In the past it could take someone two months to figure out what happened on a deal; today information is light speed. Something happens, it's out there the same day.
Q: If you didn't work in real estate, what would you do?
A: I would have been a small business owner like my father—who was a mechanic with an automotive business on Arthur Ave. in the Bronx—or an executive recruiter. Working in real estate for so long, I am very often asked to make introductions. I enjoy connecting people and helping them out in their careers.
Q: What makes IPG a unique company?
A: IPG is a unique company because we are focused on finding undervalued assets and turning them into something great. We have a startup mindset but an institutional pedigree. Many of us are from the boroughs—our founder Andrew Chung grew up in Brooklyn and Queens, I grew up in Bronx and Queens, and other team members are as well. We have all worked for big banks and global companies, and today bring institutional experience to our work at IPG focused on NYC's boroughs—which are often not recognized or understood by big companies.
Q: What is your favorite part about working at IPG?
A: Growing the business from the ground up and mentoring staff. Since joining in 2016, we have grown the business significantly; watching the positive results of our hard work is very gratifying.
Q: How do you anticipate the industry will evolve in the next year?
A: I think the track we're taking there is a lot of growth anticipated in the boroughs. We are bullish on Queens and the Bronx. As industrial and manufacturing moves further east, there's an opportunity to get into areas that are close to the city. The Bronx has a lot of opportunity as well; it's the lesser expensive of the boroughs. We believe that we are only in the first inning of last mile properties. No one knows how big this is going to be, but with the rise of ecommerce and demand for same-day delivery, the sky's the limit.
Q: Any advice for someone starting out in real estate today?
A: Surround yourself with good people and good firms. Keep your head down and work hard. Don't look only at the short-term, keep the long-term in mind too. Being in the right job matters more than pay; find a career path you enjoy, and the money will come later on. Show up every day, ask good questions and keep a positive attitude.