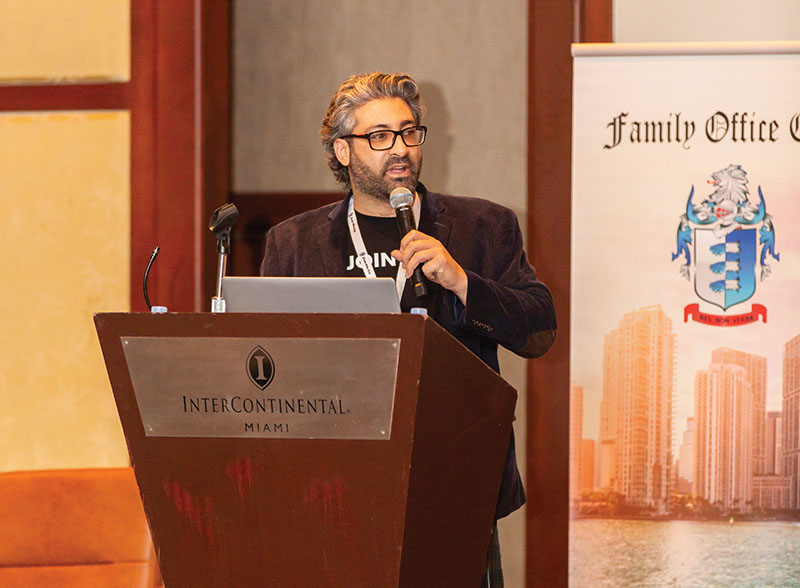 New York, NY The New York Real Estate Journal recently sat down with Jude Regev, founder and CEO of Jointer.io and founder and chairman of Element Zero, for a question and answer session.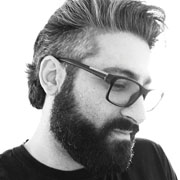 NYREJ: Can you share a little about yourself and how Jointer.io has started?
Regev: I'm a serial entrepreneur from Israel having had five companies and three exits. I relocated to the U.S. five years ago without any knowledge of the English language, so I taught myself. My other hobby is real estate and the story about how Jointer was created is about finding a solution for my own need as an investor.
When I came to the U.S., I decided to create a passive income stream by investing in this market so I could focus my time on building my next startup. I soon realized there was no easy way to get started in commercial real estate, because it's all about relationships and costly analysis. To invest in good properties, you need to underwrite many properties to understand what would be a lucrative opportunity, which required an enormous amount of time and attention. So, I developed an algorithm to reduce my work and instantly identify the most lucrative commercial real estate opportunities. That's how Jointer.io was born.
Jointer is a free end-to-end public tokenization platform that provides clients with liquidity for their equity, helping property owners instantly unlock their equity at zero cost. To make this concept scalable, an unlimited number of property owners can tokenize their properties at the same time. If reserve funds are available, tokenization takes place instantly. So, an unlimited number of investors can lend unlimited funds by purchasing tokens which are backed by cross-collateral generating an interest rate pegged to national commercial real estate market performance.
NYREJ: Tell us a bit more about Element Zero and why you created this organization?
Regev: Early in the development of Jointer, we were lucky enough to connect with some brilliant minds; Dee Hock; professor Eric Maskin, who is a Nobel Peace prize winner; and David Wield from NASDAQ. Together we soon agreed how many industry problems a true stablecoin could solve and how wrong it would be to limit this solution exclusively to Jointer. So, we decided to establish Element Zero Network as a separate entity that will belong to the public and be a not-for-profit organization. Our platform decentralizes cryptocurrency and is not tied to gold, fiat currencies or other traditional methods of valuation. It's an open source, turn-key decentralized platform that is protected against long-term inflation and completely eliminates any volatility in the first place.
NYREJ: What are the key influences in your work today?
Regev: We have a tremendous team of advisors including Nobel Peace Prize recipients, and financial industry giants, therefore I have had the chance to collaborate with some incredible minds, which include Dee Hock, David Weild and Daniel Ahn. We have always connected over the same thing–a drive to help others. We also have a great atmosphere of leadership on our team where we consistently push each other to achieve greatness.
NYREJ: What is inspiring you now?
Regev: Hands down, the thing that has inspired me the most is the desire to really make a difference to today's financial systems. For so long, we have seen a powerful few profit from the various financial instruments and asset classes out there. To me, helping to build solutions that even the playing field, that allow anyone to participate in some of the most beneficial new systems being built today. Being a part of a revolution like this is what drives me and my team to succeed here. It will benefit so many, not just a fortunate few.
NYREJ: What is the greatest success in your career to date?
Regev: That would be winning the global prize for entrepreneurship at the EDGE196 competition. We competed against 4,000 startups and 196 countries, and we won $1 million and invested it in the best project we could?: ?Element Zero. I am also very proud that I taught myself to speak English when first moving from Israel.
NYREJ: What do you see as some of the biggest challenges for the commercial real estate industry today?
Regev: The commercial real estate industry has faced the same problem for 200 years: Connecting those that have lucrative properties to those that have a lot of money to invest. Commercial real estate remains rooted in its traditional structure, which limits its investment opportunities to the wealthiest participants. Those few have a lock on the major commercial markets. Brokers and property owners have yet to embrace the opportunity that tokenization can bring to this market sector. In recent months, there have been several attempts to tokenize buildings in Miami and Manhattan, including our offer to tokenize the Chrysler Building. In the case of the Miami building, investors were limited to those with a minimum of $10 million in cryptocurrency and a minimum purchase of $500,000. To me, this type of deal has already failed as it flies in the face of the underlying premise of blockchain, which is to democratize tokenized assets and make lucrative commercial real estate accessible to everyone, not just the wealthy.
NYREJ: The buzz in the industry around blockchain continues; do you truly think the technology can truly revolutionize an industry that has been historically slow to adopt change?
Regev: Absolutely. For tokenization to truly transform the real estate industry, it must be structured to provide instant liquidity in a trustless fashion to property owners and investors, and that's what we are doing at Jointer. But change won't happen overnight, and it needs the support of influencers in the commercial community who are willing to unlock the current system and let a greater number of people into this market.
NYREJ: Do you ever truly unplug from work?
Regev: Like most entrepreneurs, I am passionate about my work. So yes, I know how to unplug, but the mind never rests–and that's OK. Some of the best ideas often come during the downtime, and in an instant, something that was once a problem has a clear solution. I often tell the team I am always working, even if I am not logged in.
NYREJ: What learning experience or professional development most helped prepare you for leadership?
Regev: My five start-ups and three exits have been incredible learning experiences. You learn by doing and listening. Each startup has focused on solving an issue I was directly facing. I do not back down from challenges and always seek the most scalable solutions. I would rather share these discoveries to help the next person have opportunities to succeed as well.