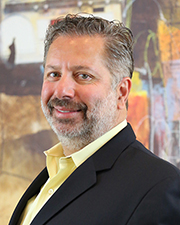 New York, NY When James "Jim" Bifulco, managing member of Total Safety Consulting, LLC (TSC), crisscrosses the city, driving through the outer boroughs and Manhattan, he sometimes finds himself reflecting upon how TSC was instrumental in many of the projects that surround him. Yet it's not the numbers that matter, it's knowing that TSC ensured that each project was built safely that gives him a sense of fulfillment and pride.
Heading a 23-year-old construction safety solutions provider, one of the first and largest in the metro area, carries a responsibility that is rewarding and challenging.
Early Fascination with Building; An Entrepreneurial Spirit
Bifulco enjoyed using saws, lathes, wood chisels and sanders for various woodworking projects in his sixth-grade shop class at I.S. 61 on Staten Island. The interest was paired with a strong work ethic. He mowed lawns, washed cars, did chores on a Jersey farm in the summer and, in high school, worked as a carpenter.
His drive strengthened when his mother died at a very young age, leaving Bifulco, the middle child in a family of eight, more determined than ever to be self-reliant.
"I felt a great obligation to take care of my siblings, and a sense of purpose. It became important to make sure that none of us would ever be dependent," he said.
At CUNY's College of Staten Island, Bifulco studied business and accounting with a concentration in engineering and math. After graduating, he took a job with Kling Real Estate and Development, a position he credits with giving him "tremendous guidance and direction." Combined with an entrepreneurial spirit, it was a seamless transition about seven years later to founding, together with a financial partner, his own company, Artisan General Contracting.
As the work entailed hoisting and lifting, Bifulco got a Special Riggers license, then became a licensed Master Rigger, a rare distinction in the industry.
"Rigging taught me the importance of planning and mapping out steps," he said.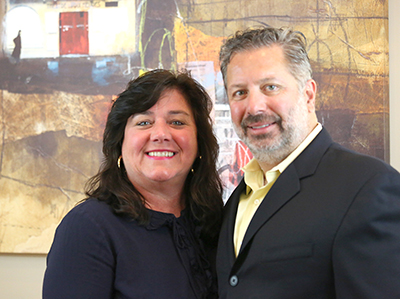 Safety Emerges as a Profession and a Mission
With the collapse of the real estate market in the 80s, Bifulco got a job with the NYCDOB Best Squad's enforcement and safety team, a highly specialized unit.
His co-workers were great mentors including Stanley Sluska, who trained him and later came to work at TSC, Robert Van Alphen and Pat Ferrante.
Witnessing accidents firsthand, Bifulco "saw the impact, the emotional turmoil and its aftermath. It left an indelible mark on everyone involved." It also became clear that accidents are avoidable.
A dedication to safety, to preventing accidents and fatalities, emerged as a career path. Bifulco was determined to transform the role of safety manager into a respected profession. The end result would not only save lives and reduce injuries, it would enable projects to run better and faster with a significant cost savings.
"Safety became my mission and I was eager to advance and implement it. I knew I could make a difference," he said.
Total Safety Consulting (TSC) is Launched
In 1996, Bifulco launched Total Safety Consulting (TSC). His wife Elizabeth (Liz), then an executive for a healthcare public relations agency, immediately came on board and soon took over the management of operations. She is the majority stakeholder and the company is a woman-owned local business enterprise (WBLE) certified with several public agencies.
Bifulco said, "Liz deserves the credit for taking the challenge and making it thrive."
"Jim's pioneering spirit is contagious," said Liz. "It's been inspiring to work side-by-side to co-create and bring his mission for improved jobsite safety to life."
Today TSC is a turnkey provider offering all functions in a complete safety program and making it, he says, "a force multiplier."
"If the entire team has heightened awareness, a problem will be detected and remedied much sooner. It's important to make all workers enlightened and aware," he said.
TSC is able to provide:
• Site safety planning and management. The site safety manager is fully integrated into the project management team. The full TSC staff is inserted into the client's management team of technical experts and is always on tap for consulting.
• TSC experts including industrial hygienists, professional engineers, former corporate safety directors and public agency workers.
• Training – TSC has trained over 200,000 through its training academy in Long Island City and satellites in the Bronx and Bayonne, N.J. It offers OSHA-approved courses in safety training, emergency and disaster response planning, and environmental health including all from asbestos abatement to hurricane preparation. Safety training has taken on increased importance since the passage of Local Law 196 in 2017.
• A large inventory of highly specialized safety equipment and supplies.
• The TSC Fire Safety Consulting Group –150 former FDNY workers with several chiefs. This is a great asset to TSC and its clients as, besides the obvious dangers, a fire can cost millions of dollars in damages and costly delays in construction.
• On Site Medical technicians – Placing "med techs" at job sites can save the need for a hospital visit, get workers back to work more quickly, and yield substantial insurance savings.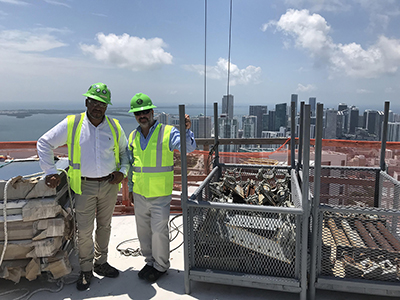 An Industry Leader
Bifulco is a founding member and president of the Construction Safety Advisory Committee of NY (CSACNY), a roundtable "aimed at ways to build better, safer, more effectively and efficiently."
He is a member and former co-chair of the NYC Building Code/IBC Construction Safety and Demolition Committee which has produced "a much better, safer code" through diligent review of the 1,400-page document.
"We have an obligation, morally and professionally, to educate and inform. When the industry calls on us, we'll always answer the call. The outcome will be a safer construction industry in NYC," he said.
TSC and the Built Environment
TSC has played a pivotal role in numerous public projects including tunnels, railroads and airports and many of the City's most iconic projects from Hearst Tower to Hudson Yards, Lincoln Center, Madison Square Garden, the Freedom Tower and Yankee Stadium. He calls all "unique and memorable" and, as a native New Yorker, is proud to be part of the WTC rebirth.
The Future for TSC and the Industry
Bifulco and TSC staff are exploring the potential of various cutting-edge technologies including drones; integrating artificial intelligence (AI) by analyzing accident reports; virtual reality (VR); augmented reality (AR); avatars for safety training; and 3-D modelling for safety plans.
The company is expanding with an office in Miami and plans to enter D.C., Virginia, South Carolina, and Philadelphia. "We are branching out along the eastern seaboard." Why the high success rate?
"Agencies, progressive owners and developers, CMs and GCs know that safety pays," said Bifulco.