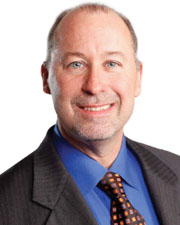 Over the past year, there has been much focus on the concept of Emerging Contaminants and how they impact the drinking water supply on Long Island. This new class is referred to as Per- and Polyfluoroalkyl Substances (PFOS/PFAS) and 1,4- Dioxane. As most everyone is aware, Long Island obtains its drinking water from the aquifers underground. Therefore, everything above the aquifer will eventually migrate down into it. This includes fresh rainwater that helps replenish the aquifer as well as toxic chemicals being used in a variety of ways. From fertilizers applied to lawns and gardens to residential applications found in everyday products like shampoos to industrial sites which can potentially contribute the most amount of chemicals into the soil and groundwater.
These Emerging Contaminants have been around for a while but took center stage in December of 2018 when the Drinking Water Quality Council appointed by the New York State legislature and the governor established a maximum contaminant level (MCL) for PFOS/PFAS and 1,4-Dioxane. The intensity hit a fever pitch earlier this year when it was revealed that the current water filtration systems on Long Island are not designed to capture some of these chemicals; most notably 1,4-Dioxane. Local news outlets started reporting that the cost to retrofit Long Island's 48 water districts could approach $1 billion. The entire country is now learning about this new class of contamination. However, because of the sole source aquifer we live above, Long Island is more susceptible. By contrast, New York City obtains its drinking water from reservoirs located north of the city that is brought south by large aqueducts allowing better control over what enters the water system.
What's Next?
The governor announced in October of 2018 that $200 million was being made available to upgrade water treatment systems for the equipment required. In July of 2019, another $350 million was set aside with a cap of $3 million to any one water district. The town of Hempstead began soliciting bids over this past summer from contractors to install an Advanced Oxidation Process (AOP) system which uses ultraviolet light to remove the chemical 1,4-Dioxane. Other water districts will follow as funds become available. The estimate for Hempstead is $40 million and 3 years to install. The town (along with other water districts) has filed lawsuits against the manufacturers of these chemicals to help pay for the cost of upgrading the equipment. As most lawsuits of this magnitude, it will be a long costly battle and not something manufacturers of these chemicals appear ready to admit any fault for.
The New York State Department of Environmental Conservation (NYSDEC) announced in February of 2019 that they were requiring testing for this new class of chemicals for projects under their supervision including the Brownfields Cleanup Program (BCP). The intention is designed to better understand how widespread the problem may be. The same is happening in the five boroughs of New York City by their Office of Environmental Remediation (OER) which governs a similar environmental cleanup program. Laboratory analysis for these contaminants cost approximately $350 per sample. In addition, the NYSDEC always has the jurisdiction to re-open previously closed projects by their department. Since many previously remediated projects did not consider this class of Emerging Contaminants, some sites may need to be re-investigated.
The American Society of Testing Materials (ASTM) which issues the Phase One Environmental Site Assessment (ESA) standard that most consultants follow, is currently discussing this topic. The ESA is a valuable tool for buyers of commercial real estate and their lenders to evaluate these types of potential environmental risks. Even if not included in the new standard (set to be released in 2021), consultants should look beyond what the standard may require in determining how to add value for their clients.
The concept of connecting to the New York City water system is being discussed as well as other ideas such as desalination of the Atlantic Ocean to provide clean drinking water. So, the problem is complex, and the health effects are not fully understood, the solution of retrofitting all of Long Island's water districts is very expensive and the pending lawsuits could take decades to be resolved. All while residents of Long Island cannot be 100% sure how "clean" their drinking water is.
The links below provide more information about emerging contaminants:
http://www.liherald.com/eastmeadow/stories/town-awarded-3-million-to-remove-14-dioxane-from-water,117429
https://www.citizenscampaign.org/14dioxane
Chuck Merritt, LEED AP, is the president of Merritt Environmental Consulting Corp., Hauppauge, N.Y.