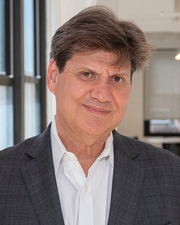 The affordable housing stock nationwide has been inadequate for a long time, arguably presenting a crisis that must be addressed. In New York City, demand for affordable units is in the stratosphere. Those of us who focus on housing issues know that the only answer is to create a supply commensurate with that demand, but, the shortage of available sites for new construction only makes the issue more difficult to address.
But shrewd investors and nonprofits can uncover new opportunities for fiscally feasible development of affordable housing, on sites that seemed inhospitable to such ventures, by partnering with consultants who can bring to bear the requisite depth of knowledge regarding the city's byzantine and ever-changing zoning regulations. While many will view zoning as an impediment, careful investigation of the rules as applied to candidate sites often reveal valuable possibilities, whether the development team wants a return on investment or operates as nonprofit.
Consider first a for-profit example. In the heart of Bedford-Stuyvesant, a new nine-story rental building set to open soon at 1425 Fulton St. features eight units earmarked as affordable housing, and another 18 as market-rate. To make the project financially feasible the design team advised on the composition of a complex zoning patchwork, borrowing the air rights from several adjacent properties across several zoning districts including a neighborhood church to the rear of the site, which would never use those air rights. Combined with the application of recent zoning changes to the Fulton St. corridor, the overall zoning strategy allowed the developer to build higher and increase the allowable floor area.
This zoning exercise was not easy—in fact there are few that come to mind more challenging for a project at this scale. But the reward for the effort is a valuable one for developer United Management. Both market-rate and affordable housing are badly needed in Bed-Stuy, and this building provides residents with a valuable mix of amenities – lounge, fitness room, laundry, bike storage, and a roof terrace with 360-degree views – while the dynamic frontage of brick masonry and multi-paned floor-to-ceiling window installations pay homage to the community's diverse industrial heritage.
To the north, in the Hunts Point neighborhood of the Bronx, a new 102,000 s/f mixed-use residence offers 108 units—all affordable, with 48 of them set aside specifically for low-income seniors. In this case, the inclusion of those senior units proved critical to making the project feasible for nonprofit developer partners MHANY Management Inc. and Nos Quedamos. The site at 700 Manida St. appeared to limit development to 55,000 s/f and height to just five or six stories. But investigating a novel Zoning for Quality and Affordability (ZQA) rule change adopted by the City Council in 2016 made a new strategy possible.
That new ZQA modification, the Affordable Independent Residences for Seniors program, allows for increases in density on certain sites when the program includes set-asides for seniors. For the lot at 700 Manida, that meant a 45% increase in the allowable floor area, which completely changed the math. The result may be a first for New York: A 100% affordable housing residence with senior units distributed throughout and across all floors rather than grouped together in one area, creating a new model for transgenerational housing that strengthens community bonds. Plus, the units feature high-quality materials and finishes that give them a market-rate feel, and the layered massing of the façade helps the building to harmonize with its context despite the building's size. The project also features a 7,100 s/f landscaped yard nestled in the rear, and 3,700 s/f of community facility space currently in use as art galleries.
Proficiency in the analysis and application of the zoning code is critical for any architect or developer looking to build new housing in New York. Facilitating these complex achievements, sometimes in unexpected and inventive ways, can deliver opportunities for addressing the affordable housing crisis, strengthening communities and local economies as a result.
Peter Bafitis, AIA, is managing principal at RKTB Architects, P.C., New York, N.Y.

Thanks for Reading!
You've read 1 of your 3 guest articles
Register and get instant unlimited access to all of our articles online.

Sign up is quick, easy, & FREE.
Subscription Options
Tags: