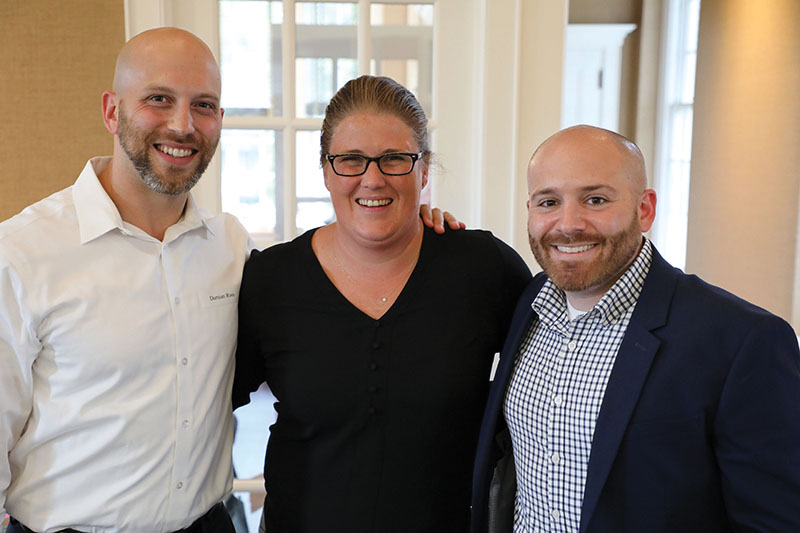 Cold Spring Harbor, NY Daniel Gale Sotheby's International Realty, launched its under 40 networking group (U40) for younger real estate advisors. The group, among the first of its kind on Long Island, is initially comprised of 50 of Daniel Gale Sotheby's International Realty's highest achieving and innovative advisors who are under 40 years of age. They represent all of the offices as selected by the organization's sales managers. The size of the group is expected to expand company-wide.
"Above everything else, our greatest resource at Daniel Gale Sotheby's International Realty is our extraordinary team of real estate advisors," said CEO Deirdre O'Connell, who played a key role in the formation of U40. "What better way to ensure the success of our real estate advisors than bringing them together in a supportive, educational environment in which they can share their successes, best practices, and overall learning experiences?"
Damian Ross, the sales manager of Daniel Gale Sotheby's International Realty's Sea Cliff office, is the U40 group leader working with O'Connell. "U40 came about as a brainstorm between several people. Deirdre O'Connell wanted to start a networking group to support our younger demographic–give us a structured but informal forum in which to share ideas, best practices and collaborate as group of young professionals. The group will benefit from its interactions within the group, but also with those agents of differing generations. Every demographic has something valuable to share with one another," said Ross.
Amongst the agenda for the initial U40 Kickoff Mixer was a "speed networking" event in which small groups of agents moved around from table to table to discuss pertinent topics of discussion.
Each group had a different topic relevant to the age demographic of the group. Topics included differentiating yourself as a younger agent, leveraging social media, branding, and tools and technology.
"Part of our group objective is to learn how to differentiate ourselves and utilize the company tools that are most relevant to our demographic," continued Ross. "Another component is working with agents of other generations and sharing our strengths and strategies to help benefit everyone's business practices. A common question for more seasoned agents to consider is how to perpetuate their businesses and what to do as they move toward retirement. As we learn and grow together, our teamwork is leading toward more intergenerational business partnerships where we benefit from each other's experience, play to each other's strengths and pass the torch along for a continual stream of referral business. It's a win-win."