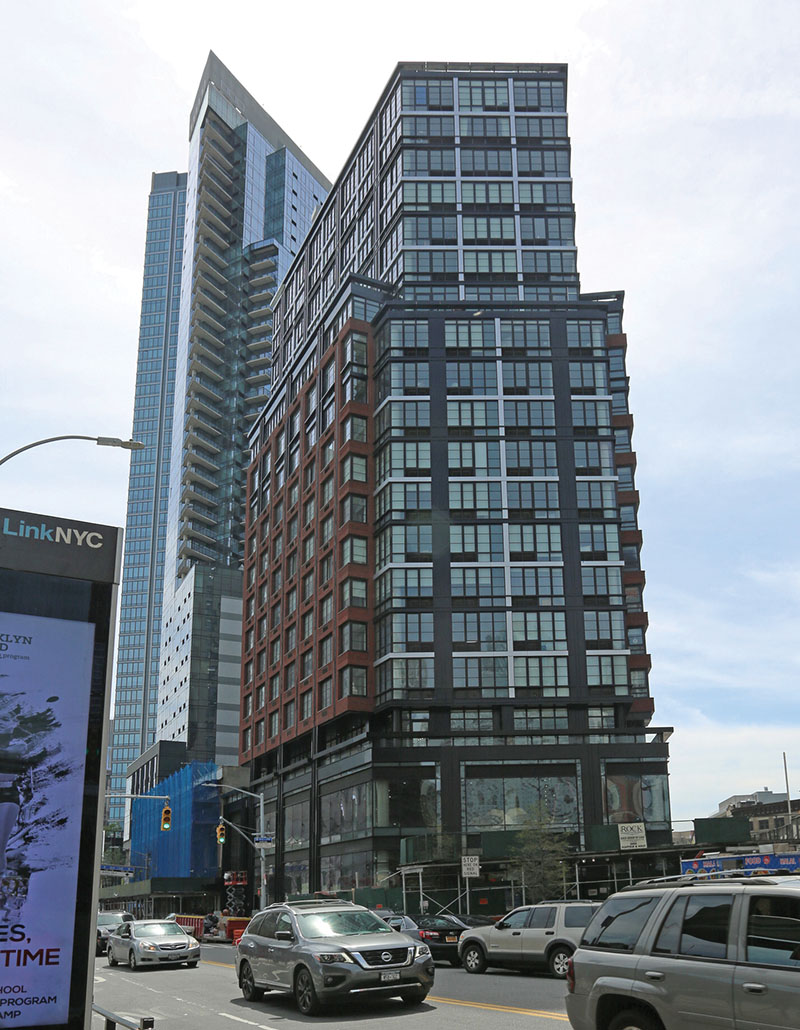 Brooklyn, NY Cushman & Wakefield served as the exclusive adviser in the procurement of $57 million in acquisition financing for the multifamily condominium at 1 Flatbush Ave., a new, class A mixed-use property. The fixed rate loan was provided by USAA Real Estate.
A Cushman & Wakefield Equity, Debt & Structured Finance team of Gideon Gil, Alex Lapidus and Maya Steinberger represented the borrower in the financing, while Cushman & Wakefield Investment Sales specialists Adam Spies, Adam Doneger, Dan O'Brien and Avery Silverstein represented the seller, Meadow Partners and Slate Property Group, in the sale of the multifamily condominium.
"USAA Real Estate had conviction about the caliber of this new property and the institutional sponsorship. Their unwavering commitment during a difficult period in the capital markets ensured a timely execution for our client," said Gil. "USAA Real Estate provided a custom debt solution that was perfect for this acquisition."
1 Flatbush Ave., developed in 2018, is a 19-story residential building with a retail component located downtown. Consisting of 183 rental units that are efficiently designed, each unit features in-unit washer-dryers, stainless steel appliances and custom kitchen cabinets. The property provides amenities including a fitness center with a yoga studio, resident lounge and landscaped roof deck.
Located at the intersection of Flatbush Avenue and Fulton Street, the property offers immediate access to Brooklyn's premier mass transit hubs, LIRR's Atlantic Terminal and various MTA subway lines that provide convenient commute times to Downtown and Midtown Manhattan.