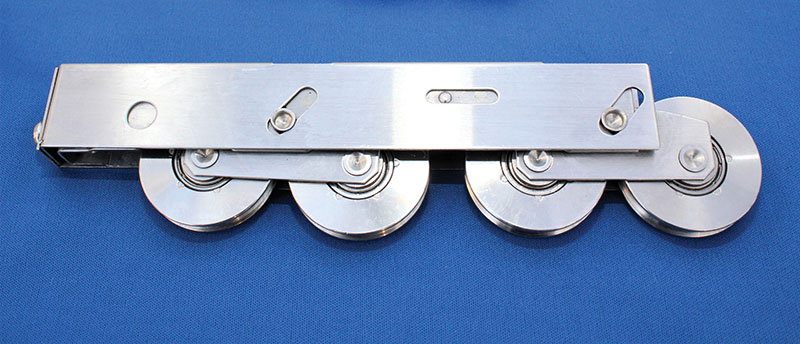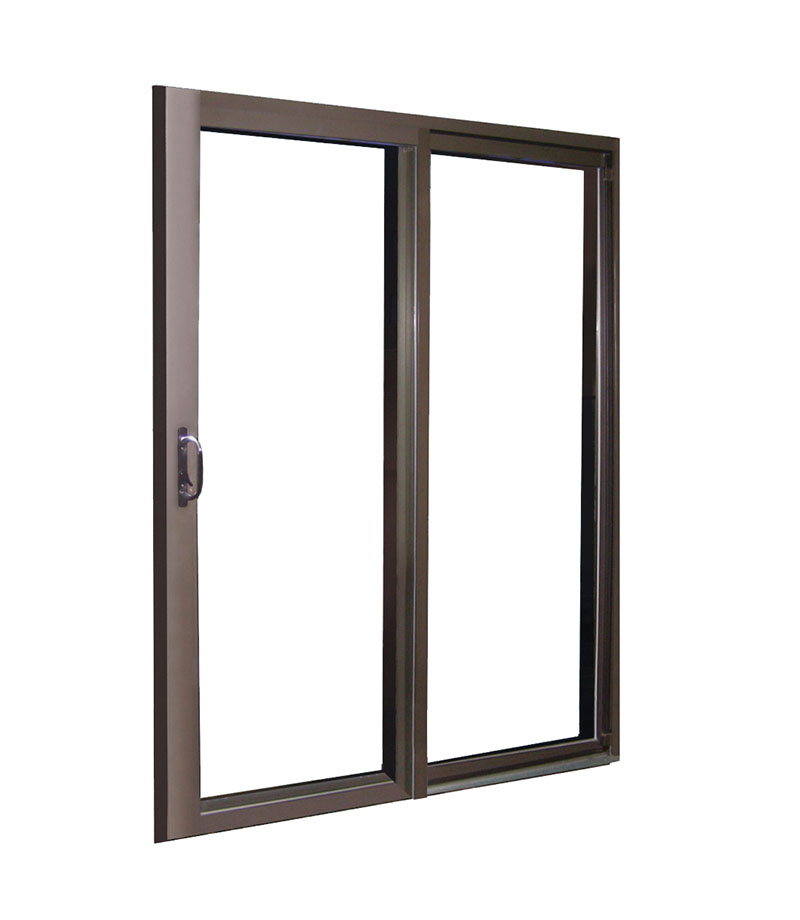 Queens, NY Crystal Window & Door Systems unveiled important standard feature improvements to its Series 1240 and 1280 aluminum sliding patio doors. Most significantly for both models, the door panel standard rollers have been upgraded from a dual to a quad system.
The new heavy-duty quad rollers, available in either stainless or zinc-plated steel, now feature 1.71" diameter wheels versus the 1.25" diameter wheels on the former dual rollers. The upgraded roller system is significantly easier to operate and can easily accommodate increasingly popular larger size door panels and triple glazed insulating glass units (IGUs). For example, a pair of the new quad rollers can readily handle sashes weighing up to 880 pounds.
"Crystal continuously makes advances and product improvements to meet market needs and match trends," said Sabrina Leung, architectural sales and engineering manager. "The quad roller system is an important upgrade which I'm sure will make the doors even more popular." In addition to the quad rollers, the new higher bottom rail profile on both the Series 1240 and 1280 now gives the appearance of a traditional wood sliding door.
The Series 1240 sliding patio door, a mainstay of Crystal's aluminum product line, is available in either 2- or 3-lite models. The 4-½" frame depth door is AAMA rated CW-PG40/LC-PG45 and features a strong durable stainless-steel roller track. Other upgrades to the 1240 include a fiberglass insert sill for enhanced thermal performance and improvement to the sill's weep system. The door's 1" standard IGU utilizes double-strength ?" tempered glass, and low-E coating and argon filling as well as triple glass IGUs are options.
The Series 1280 is a heavy-commercial aluminum frame sliding patio door with an AW-PG50 rating.
The strong 4-9⁄16" jamb depth door features a 1" IGU and a substantial pull meeting rail. It is available in 2- or 3-lite versions.
Other Series 1240/1280 options include grids, key locking handles, and nailing or face flanges. Adding a decorative touch to larger building openings, the Series 1240/1280 doors can be ordered with compatible sidelight and transom units. Finally, as with all Crystal aluminum products, the Series 1240/1280 patio doors are available in standard AAMA 2604 white or bronze powder coat paint finish as well as a wide selection of custom colors.