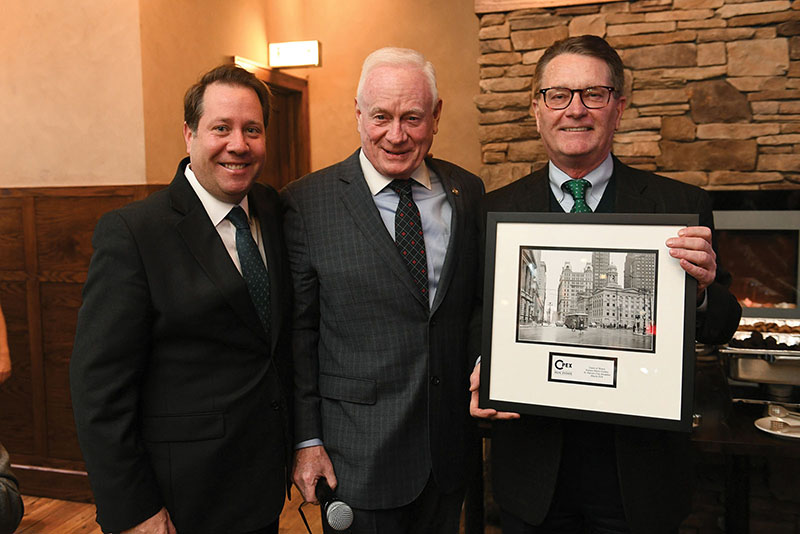 New York, NY Ten years ago, Brian Leary and Timothy King founded a commercial brokerage firm just as the housing bubble burst and the real estate market bottomed out.
Ten years later – 550 transactions, nine million s/f, and $2.5 billion later – CPEX Real Estate continues to be a good business decision.
"After working in the industry for so many years," said Leary, "we had a vision for a new type of real estate firm, one that consolidated fragmented services into one shop that comprehensively serves middle market real estate and business owners."
From this concept offering several services under one umbrella, the two partners developed a structure of specialization that serves two central purposes: To promote synergy among its real estate agents and to provide flexibility to respond to a wide range of clients and objectives.
"For years in our industry, our colleagues were also our competitors," King said. "It was imperative to Brian and me to create a collaborative culture in which we were collectively serving the best interests of all our clients.
"And that's how we arrived at our model of property type, or asset class, specialization."
Under its full range of sales, leasing, acquisitions, and advisory services, CPEX has interwoven teams of experts that each specialize in a specific property type: Development, industrial, mixed-use, multifamily, office, and retail.
This focus on one sector of the commercial real estate market doesn't just allow each team to develop a singular expertise. It also fosters synergy among the teams, creating a unique support network that can dynamically respond to comprehensive and changing client needs and objectives.
"Our teams give us the versatility of both a specialist and a generalist," King said.
"We can take a detailed approach with a personal touch for a local seller whose storefront and upper apartments have been in the family for three generations. For those situations where our client has a portfolio of different assets, or needs to pivot into a 1031 exchange, we have an army of experts at their service with the latest market knowledge."
It's also been integral as the firm has expanded its client base and market coverage since 2008, from mostly local Brooklyn transactions to serving institutions and being active in all five boroughs.
"It's a structure that allows us to scale," said Leary. "We can be nimble in helping the individual or family office, and at the same time, we have the ability to help and serve institutions and organizations like JP Morgan Chase or Brooklyn Friends School.
"Also, rather than focusing on geographical markets, our teams have the pulse on their property types from Staten Island to the Bronx. It has allowed us to complete a number of notable transactions in Queens and move quickly into the Bronx, and even New Jersey."
Indeed, the approach has translated into several trophy transactions over the past ten years, including 2014's largest retail lease with Bed Bath & Beyond; Saks Off Fifth's first outer borough location; Downtown Brooklyn's first ground-up office building since 2004, totaling 500,000 s/f; and two major development sites of 420,000 and 200,000 s/f in Jamaica and Long Island City, respectively.
The flexibility has also led to one of the firm's signatures: Identifying and arranging complex deal structures with a variety of moving parts. This includes negotiating long-term ground leases like that of an industrial site in Red Hook, and subdividing a Prospect Heights tax lot to create a 10,000 s/f development site – literally out of thin air.
"It's become somewhat of a calling card for us," said Leary, "and something we're not seeing a lot of these days."
But more so than any complicated or high-profile transaction, some of the firm's proudest moments are the ones that don't generate headlines.
"One of the greatest benefits of serving the middle market is helping local individuals and family offices transition bricks and mortar into a secure future for them and their families," said King.
So what do the next 10 years hold for CPEX and its partners?
"Continue to expand. Continue to serve. Continue to grow our talented and dedicated team. Continue to build relationships and build our communities," said Leary.
"It's been quite a ride," King echoed. "When we started with the downturn in 2008, we rolled up our sleeves and told ourselves we had nowhere to go but up.
"And now, like Downtown Brooklyn around us, our plan is to keep rising."