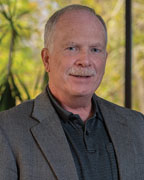 Name: Jim Drislane
Title: Managing Partner
Company: Teal, Becker & Chiaramonte, CPAs
What do you like the most about doing business in the Albany Region?
The welcoming business community. The Capital Region area is full of many diverse businesses. You can find anything from semiconductor manufacturers, gaming industry veterans to popular breweries and much more. It is easy to specialize in many different practice areas because there is a need for the work. We are lucky to have established strong relationships with individuals in the business community and we are happy to have formed many partnerships where we can work together on cross selling and promoting to make it a true benefit to everyone involved.
What was your company's greatest achievement of 2018?
We were named a Top Workplace in 2018 and again in 2019. We have received this honor for eight straight years. Our employees are our most important asset. We are lucky to have such a great team of dedicated and hardworking people. We work hard and play hard. We like to focus on doing fun things together such as a companywide golf outing and a day at the Valley Cats, just to name a few. This gives us an opportunity to spend time together outside of work and have some team building time and also meet each other's families. We encourage office wide fundraising and volunteering for not-for-profits. Our team is our greatest achievement! We wouldn't be here if we didn't have them!
What Albany Region networking opportunities does your business participate in?
We participate in many professional and charitable organizations in the Capital Region. It is important to be involved in the community and network with other people in the business community. Everyone on our staff has the opportunity to attend these events.