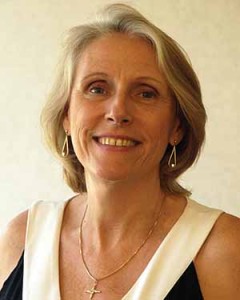 Davetta Thacher, NYSERDA
Financial savings, power reliability, and reduction in harmful emissions are signature benefits of installing a combined heat and power (CHP) system in a commercial, industrial, or multifamily building.
CHP is an integrated energy system that can generate electricity and heat onsite from a single fuel source. It can reduce energy costs and provide emergency power to the building during a grid power outage while reducing greenhouse gas emissions. Unlike traditional power plants, CHP systems recover waste heat from the generation of electricity, and reuse it to support the space conditioning and water-heating needs of a building. Because the system uses both the electric and thermal energy from the single fuel source, it can reduce the amount of pollutants emitted by up to one third when compared to conventional electric and thermal generation.
Energy generation is one of the leading sources of carbon dioxide emissions. Carbon dioxide and other greenhouse gases contribute to global climate change and to numerous respiratory health issues, which is a concern for urban centers including New York City.
Many of the city's building owners and managers know the environmental impacts and are taking action. They are beginning to evaluate their existing inefficient systems and searching for proven solutions that can make significant cuts to the emissions and the amount of energy consumed at their facilities.
According to the U.S. EPA's Combined Heat and Power Partnership, CHP systems can reduce emissions of greenhouse gas emissions and other air pollutants by 40 percent or more1. CHP systems top the list of power solutions that building owners and managers should consider to improve the environmental footprints of their facilities.
New York State Energy Research and Development Authority (NYSERDA) provides resources and support to building owners and managers of industrial, commercial, institutional, and multifamily residential buildings. NYSERDA's CHP Expos for example, connect them with pre-approved CHP vendors who are prepared to explain the benefits of installing the appropriate pre-engineered CHP systems at their facilities.
These powerful events can help building owners and managers better understand that what is good for the business, can be good for the environment too.
NYSERDA's CHP program offers support to building owners and facility managers of commercial, industrial, and multifamily buildings interested in CHP systems 50 kW and larger. Visit nyserda.ny.gov/chp-acceleration for more info about preapproved equipment vendors and other organizations offering support for CHP.
Reach NYSERDA's CHP experts at [email protected] or 518.862.1090 extension 3603.
Davetta Thacher is a project manager at NYSERDA, New York, N.Y.