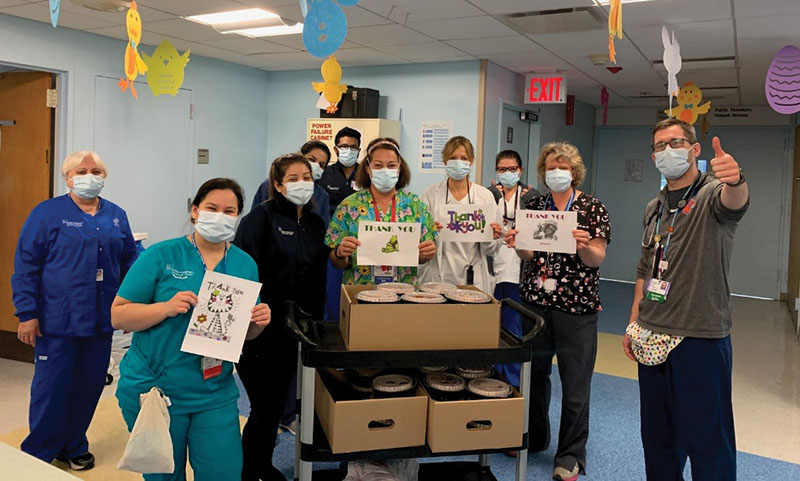 Woodbury, NY Real estate developer, Blumenfeld Development Group, (BDG) provided hot meals to dedicated healthcare professionals, who are working around the clock at Northwell Health's Cohen's Children Medical Center Blumenfeld Pavilion. The meals, prepared by La Parma in Woodbury, were distributed to the medical staff in the Rudolph Emergency Department, Long Island's only pediatric emergency facility.
"Our healthcare professionals are heroes especially during this challenging time," said Ed Blumenfeld, president, Blumenfeld Development Group. "We know there is no way to repay these brave men and women for everything they are doing to keep us safe, but we can try to lessen their stress by donating meals and saying 'lunch is on us.'"
Blumenfeld said, "To healthcare workers everywhere, we salute you. Long Island recognizes your outstanding work and we cannot thank you enough."
The Blumenfeld Pavilion, long a symbol of the Blumenfeld's long standing healthcare philanthropy, is also home to the Children's Medical Fund Center for Diagnostic Studies, the only pediatric-dedicated MRI unit on Long Island, and is the future home of the Pediatric Surgical Operating Complex.