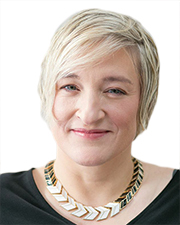 Bike sharing programs are growing in popularity in New York City and will have an increasingly greater impact on both the residential and commercial real estate markets. In addition to the popular Citi Bike, dock-less bikes have recently become accessible in limited numbers and areas of the city.
In residential units across the city, bike storage rooms are a popular amenity. It is fairly reasonable to expect that the majority of commuters who use their bikes to travel to and from work or school are going to continue to need the storage option.
Still, a trend toward repurposing the spaces is starting to take shape as of late – for the most part due to the habits brought to the urban biking equation by occasional and recreational users of bicycles. Unlike daily commuters, these users are already opting for Citi Bikes in droves, just like the Zipcar, drivers may be on the automobile side of the equation. This likely translates into fewer bike storage spots being needed to be budgeted in theoretical space allocations during new development planning phases.
Communal areas, media rooms, gym space, storage spaces, work-at-home lobby spaces or resident lounges could eventually eat into the bike room areas, repurposing the valuable square footage they currently take up. Bike rooms are not likely to entirely disappear, but newer buildings may look to utilize at least part of the space for other amenities. Smaller rental, condo and co-op buildings, especially those enveloped in historic townhouses (where even the tiniest amounts of space are a luxury paid for at premium levels) are, anecdotally speaking, already seeing a trend toward re-purposing their pricey bike storage areas to stroller storage or general storage spaces.
Real estate renting and buying trends are already affected by the city's ebb and flow of bike ideas and regulations – especially in the areas not so profoundly connected with the other parts of the city through a dependable and mature public transportation grid. Red Hook, Bed-Stuy, Bushwick, and, of course, Williamsburg with the impending L train shutdown in Brooklyn, are areas the brokers believe will be affected by the rise in bike programs.
Dock-less bikes are currently available in zones that are outside of the busiest city arteries and pathways, meaning to a degree that certain areas are becoming more easily accessible. Commercial tenants, seeking cheaper rents, can now look to areas that may have been easily overlooked in the past due to their lack of clientele or accessibility. Even entrepreneurs who have not yet had opportunities to start or grow a business may be able to do so in immature commercial locations, knowing that they, and their customer base, will still be connected with the main parts of NYC via a short bike ride to public transportation, or a longer one to their final destination.
Bike rental and sharing options have a growing impact on the public transportation in NYC. The infrastructure, however, needs to do a lot of growing to accommodate for the rising interest in biking over driving. Bike lanes throughout prime Brooklyn areas, for example, are already beyond congested and in need of infrastructural relief during rush hour.
As public transportation continues to induce headaches in the NYC ridership, perhaps in the not so distant future, bike programs will have a bigger impact on the city than we can even imagine. Perhaps, they will be a driving force behind a significant landscape redevelopment across the five boroughs.
Aleksandra Scepanovic is a managing director of Ideal Properties Group, Brooklyn, N.Y.