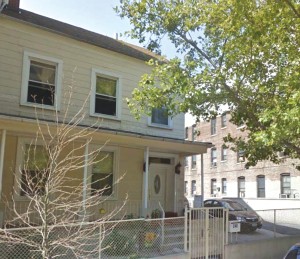 240 East 178th Street - Bronx, NY
Bronx, NY Ahmadu Ahmed and Josh Goldflam of Manhattan based investment sales firm Highcap Group, arranged the sale of 240 East 178th St. in the Mount Hope section of the borough. The property sold for $1.215 million. The purchaser, represented by Goldflam is a local developer and the seller, represented by Ahmed, was a group of private investors.
The property is mid-block on E. 178th St. between Anthony Ave. and the Grand Concourse and one of the last houses on the block of larger apartment buildings. Currently there is a two-family home on the lot that was delivered vacant at closing. The lot is 50' x100' with a R8 zoning. This zoning allows for a FAR of 6.02 which brings the total buildable s/f to 30,100 as of now.
With transportation and all desirable neighborhood amenities very close by, the purchasers were excited to acquire this property and take part in the development action that is sweeping through the borough.