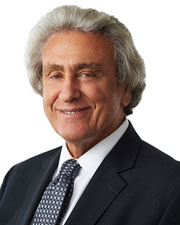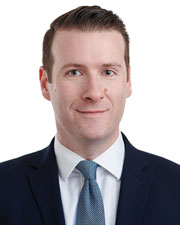 Manhattan, NY According to ABS Partners Real Estate, a leading NYC-based real estate firm, has signed six new leases in Midtown South.
"Our network gives us the resources to offer a variety of spaces in the sought-after Midtown South neighborhood with no signs of slowing down even as we meet this global healthcare crisis head on," said Ronald Zimmerman of ABS. "ABS Partners is well-positioned to place a firm in just the right space to meet its day-to-day needs and we are known for providing impeccable service to tenants and/or their reps from start to finish. We also see Midtown South continuing on an upward trajectory as a highly desirable option for those seeking the perfect balance of form and function in an office space."
Zimmerman and Ian Weiss have micro-market expertise in Midtown South and have closed the following deals across five ABS Partners exclusive buildings:
Boom Shakalaka moved from an office at 530 Seventh Ave. to a full-floor, 5,500 s/f space on the ninth floor at 260 Fifth Ave. The asking rent was $58 per s/f. Zimmerman and Weiss represented Boom Shakalaka and Michael Heaner at Kaufman represented building ownership.
Unifor leased 5,000 s/f comprising the entire eighth floor at 152 Madison Ave. The asking rent was $59 per s/f. Zimmerman and Weiss represented the landlord, Heskells, while Newmark Knight Frank represented Unifor.
At 9 E. 37th St., MindGym subleased a 5,000 s/f space to Epsilon Holdings Ltd. Zimmerman and Weiss represented MindGym, while Joe McLaughlin and Brian Wilson of Vestian represented Epsilon. Asking rent here was $55 per s/f. MindGym is expanded to a larger space at 475 Park Ave. South.
Also at 9 E. 37th St., Colorado-based Continuum Media leased the entire 3rd floor, totaling 5,000 s/f. Asking rent was $49 per s/f. Zimmerman and Weiss represented the landlord, while Alex Leopold of Newmark Knight Frank, represented the tenant.
At 19 W. 36th St., Kenneth Jay Lane Jewelers leased 5,200 s/f of space on the entire 9th floor. Planned capital improvements to the building – including a lobby renovation and mechanical upgrades – were attractive to the team at Kenneth Jay Lane jewelers. The asking rent was $44 per s/f and Boom Town Realty represented the tenant while Zimmerman and Weiss represented the building owner.
Site Safety signed a 10-year lease for 4,200 s/f at 49 West 38th St. Zimmerman and Weiss represented the landlord. Savills represented the tenant. The asking was $46 per s/f.
"The Midtown South submarket will continue to offer tremendous value," said Zimmerman. "Now, more than ever, tenants are demanding pre-built or well-built second generation spaces combined with landlords that can quickly modify-to-suit. The well-maintained, family-owned properties in this neighborhood also boast terrific locations convenient to transportation and as more redevelopment occurs, the scarcity and the value of these secondary buildings–many of which are 90 to 100% occupied–will increase."