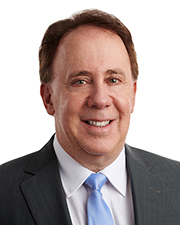 Staten Island, NY ABS Altman Warwick, a New York City-based capital market advisory firm and division of ABS Partners Real Estate, has closed a $51 million loan secured by a 360,000 s/f Stop & Shop-anchored center located on 2795-2811Richmond Ave. Located adjacent to the 1.3 million s/f Staten Island Mall, the center is one of the premier retail destinations on the island.
"Despite the current challenging lending environment for retail properties, we were pleased to have exceeded the borrower's expectations with regard to rate, term and duration of the interest-only loan," said Robert Altman, co-managing partner of ABS Altman Warwick.
The 15-year, full-term, interest-only loan carried a rate of 4.02% which equated to a spread of 110 basis points over the 15-year treasury yield.
"The refinancing provided the borrower with significant additional capital for future capital expenditures and corporate growth while also significantly lowering their debt service," said Altman. "Further, the unusually flat yield curve provided an opportunity for us to extend the borrower's interest rate protection by providing a term of 15 years with a negligible premium to the 10-year rate."
ABS Altman Warwick's Altman originated the loan and placed it with a major life insurance company.