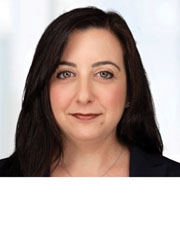 Name: Jaimee Nardiello
Title: Partner
Company Name: Zetlin & De Chiara LLP
List up to three associations or organizations that you are presently a member of:
CREWNY, Chapter Champion (previously president)
ABA Forum on Construction Law, Governing Committee Member
What conferences, books, blogs, podcasts, or influencers would you recommend to women?
CREWNY is a fantastic CRE organization and I would highly recommend anyone in the industry who is not a member to join. For construction attorneys, the ABA Forum on Construction Law is a fantastic organization to learn about the trade and to network with other women in our field.
What was your favorite job and what did you learn from it?
My current job as a partner and a construction litigator at Zetlin & De Chiara is by far my favorite job! I undoubtedly learn something new every day, but the most important lesson I have learned is that hard work and integrity in the practice of law is critical to success.
What is one characteristic that you believe every woman in business should possess?
I believe that traits important to success in business are honesty, integrity and genuineness.