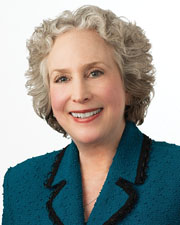 Name: Elizabeth Schrero
Title: Partner
Company Name: Seyfarth Shaw LLP
List up to Three associations or organizations that you are presently a member of:
CREW NY
NY Coalition of Women's Initiatives In Law
Brown University Real Estate Group
What is one characteristic that you believe every woman in business should possess?
As the last few months have demonstrated, every woman (and man) in business should possess resilience. Life throws curve balls and one needs to be able to adapt quickly and seamlessly.
What would you tell your daughter if she was interested in following in your footsteps?
I would again tell my daughter to follow her passions. My daughter decided not to follow my path to be a lawyer but instead, to be a teacher since she loves working with children and wants a better work/life balance than most lawyers have.