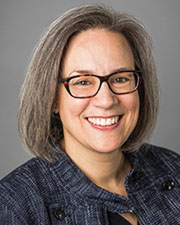 Name: Diana Brummer
Title: Partner, Real Estate Industry Group
Company Name: Goodwin
List up to three associations or organizations that you are presently a member of:
Association of the Bar of the City of New York,
What recent project, transaction or accomplishment are you most proud of?
I represented a debt fund client in providing a $295 million construction loan for the development of a site on Rittenhouse Square in Philadelphia. The six-month long negotiation process covered the gamut–three layers of debt, retail space, for-sale condos and rental apartments. I'm proud to have helped our client achieve such a notable accomplishment in the Philadelphia area, as the project will occupy the last developable site in the historic Rittenhouse Square and upon completion it will be the tallest residential tower in Philadelphia.
What is one characteristic that you believe every woman in business should possess?
Possessing a sense of purpose. My personal experience has taught me that if you love the work you're doing, you know why you're doing it, and you want to make a difference, success will follow from there. In addition to my practice, I'm very focused on gender diversity in the legal field. I've been able to act purposefully and apply my focus as co-chair of [email protected] to promote an inclusive culture and encourage Goodwin's women lawyers as leaders, both inside and outside of the firm.